Kenya customer visited and placed the order of 5kw three phase solar system
Kenya Market
Kenya's energy situation is as poor as any other African developing countries, but on a per capita basis, Kenya is the largest and most active market for solar power in the developing world. There has been 300,000 Kenyan households using off-grid solar power from the mid-1980s until now.
However, only 5.2% of rural users can afford the grid charge, as the country's annual per capita income is only $800, unable to pay the $422 connection fee. Since the concentrated mass power supply is not cost-effective, there is the market using solar off-grid power device to power disperse home use in rural and remote parts of this country.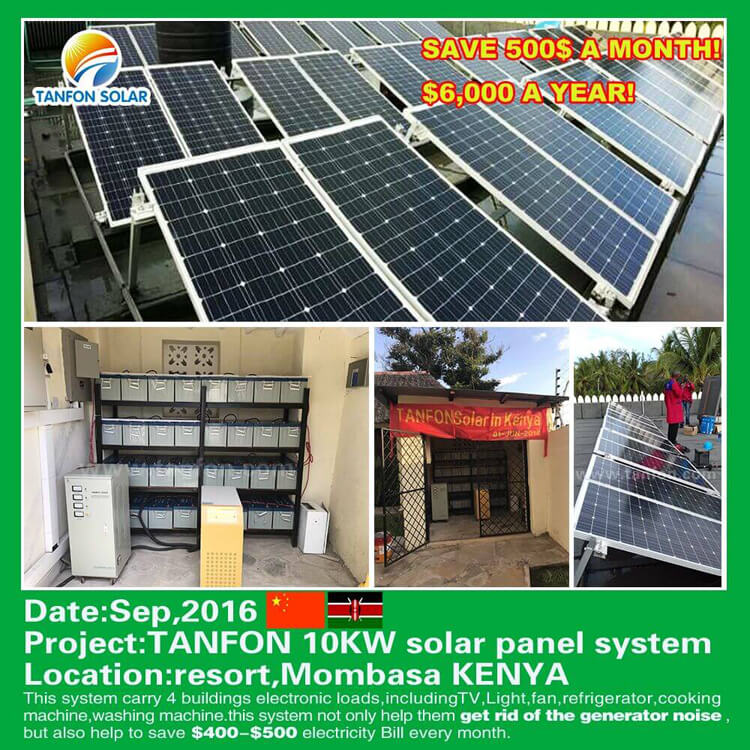 My customer from Kenya
One of my customers from Kenya, he knows our company at Alibaba. He appreciated our website design. He said ours is very professional. He came with his wife. After he visited our workshop and showroom, we showed him our factory solar projects all over the world, he believed our factory strength and felt satisfied about our service. He placed an order of one set 5kw three phase solar system, 20 set 1kw system, 30 sets 300w systems and some solar street lights.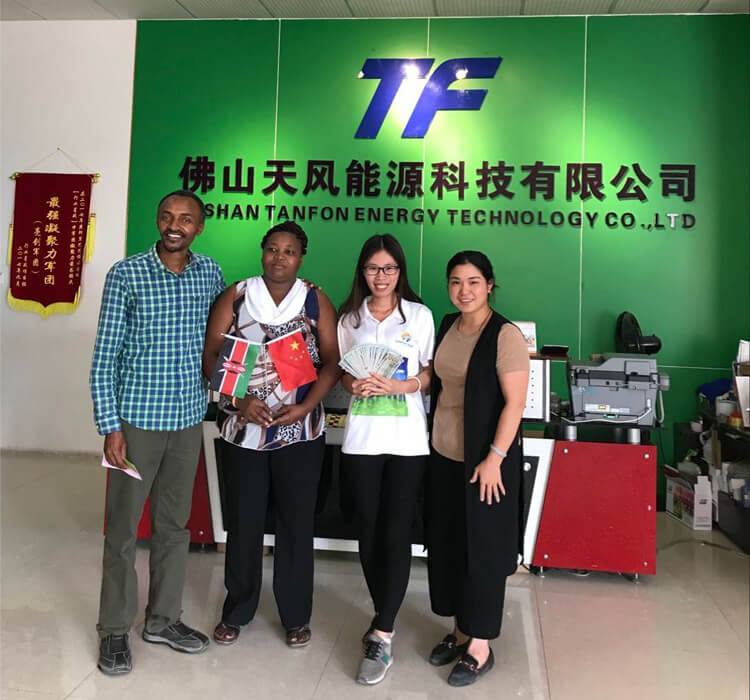 The 5kw three phase solar system is for his home use. There is the water pump so we suggested him the three phase inverter. He asked: "whether the three phase inverter could take the single phase loads like the TV, refrigerators or not?" We told him yes. The 1kw and 300w solar panel system kit is for reselling. He told to us: "The weather is not hot in summer in Kenya like China, haha, so many families don't use the air conditioner. The loads used most are the fans, TV, lights. Btw, some people in rural area could not pay so much money for the big power system." To the economic point, the off grid 1kw and 300w small systems are very suitable for them, taking full use of the abundant sunshine in Africa and saving the high electricity bill. The customer said: "After testing these models, we will purchase in large quantity into the Kenya market as there is good market there."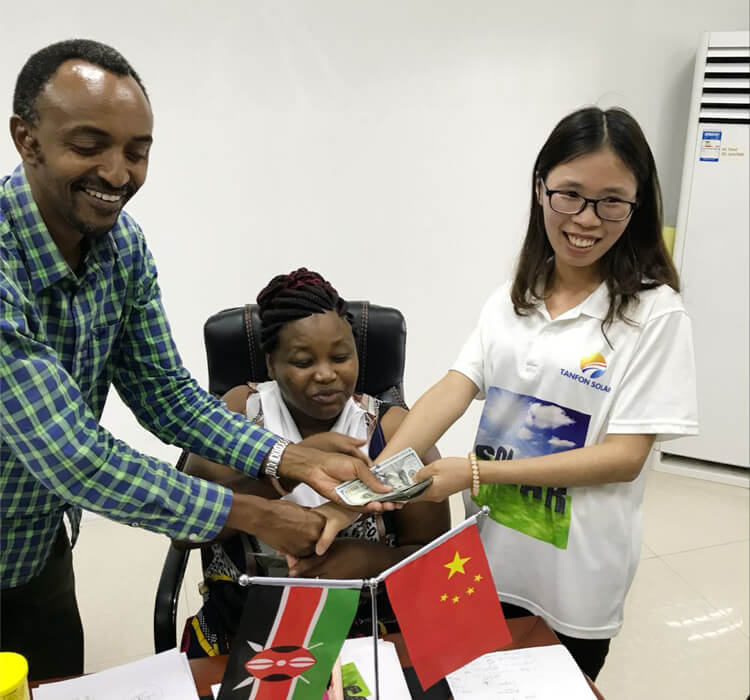 Two months later, he came back China and with his customer visit our factory again. He gave us feedback sincerely that: we are not the lowest price supplier, but still choose us because he understand chinese business," one money one things ", he said: "until now, still have 70% Kenya people think make in china is the bad things, but every month I buy 3 containers from China, I don't think China is not good quality price, in fact, the quality is base on your pocket"
He also honest for me :tanfon price is the TOP one ,after we have discuss all the materials
He said let his hart stable .
so his customer also choose TANFON solar system products. The video as follow:
We promise our quality to supply our customers good products and service. I believe this would be the start of our good cooperation in near future.
we have Konza goverment building 80kw solar power system experience (the school is very near Konza new city)
(welcome to get this kenya customer ture feedback about this case)