Buenos commercial used solar power lighting system project in Argentina
Mr. Herve is from**company in Argentina, and Chinese colleague coco find our company in 2017.
Before they come to visit our factory, we have discussed all the details of solar lighting system products, quality, design, Quantity, price ect.
When they come to our factory, We provide seven kinds of supply systems, as well as customer solar electricty projects feedback.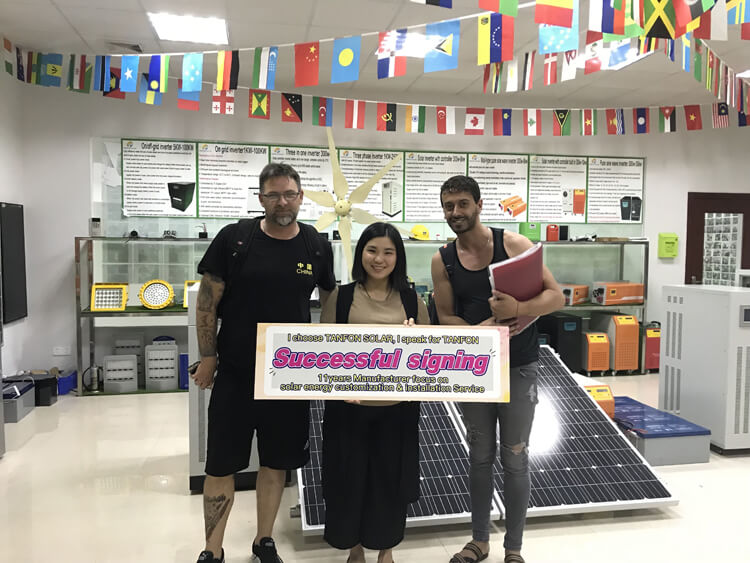 They believe us and confirm 1 container solar lighting system three phase 5kw, 10kw, and 15kw model.
They want sale all this inverter solar system for office, factory use, so they need three phase inverter system, in Argentina, three phase electricity output voltage is 380V 50Hz, it is the same as China.
How to start solar electricity installation?
They are new experience on installing solar electricity, so when they get the solar lighting system goods, don't know how to do. We sent our three phase inverter solar lighting system installation drawing, also making video for guiding.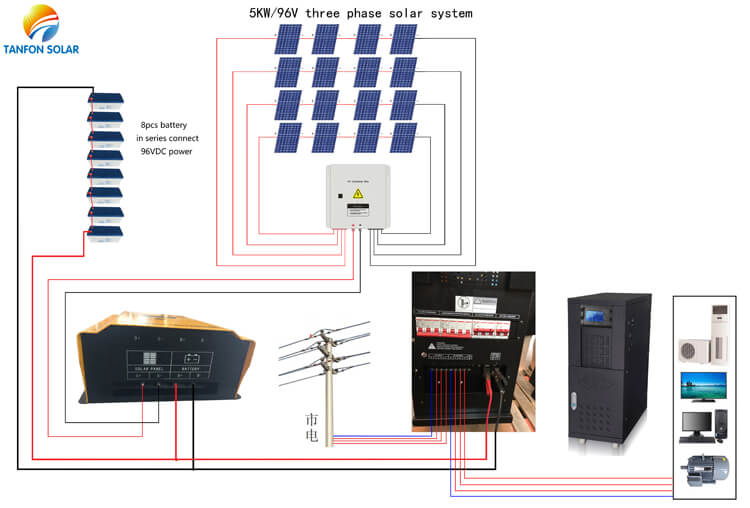 1set 5kw solar lighting system 2 engineer use 2 days to finish the installation.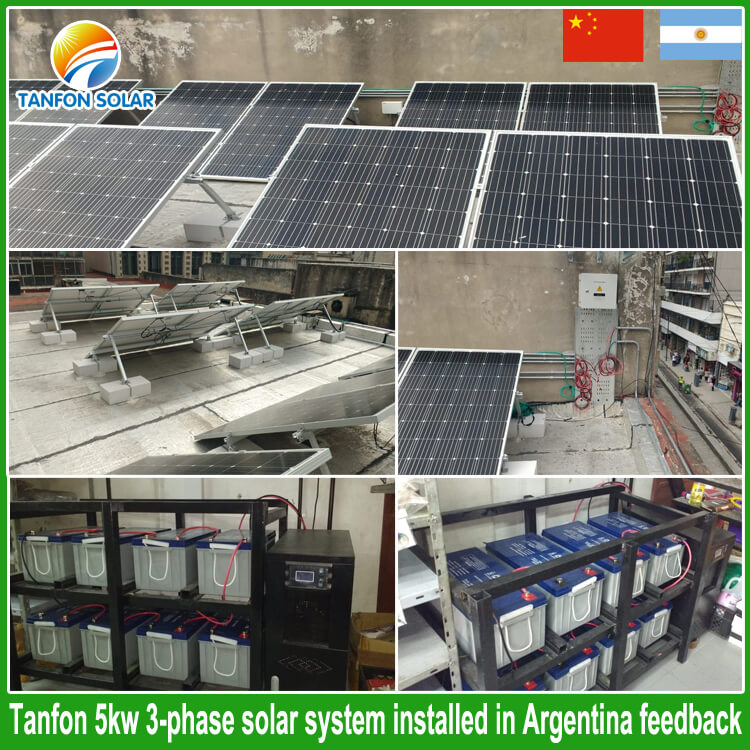 After staring to use the three phase inverter solar lighting system, they sent the installation pictures feedback to us, and write the good reputation of our products' quality and our team service. Our team is also very grateful to them.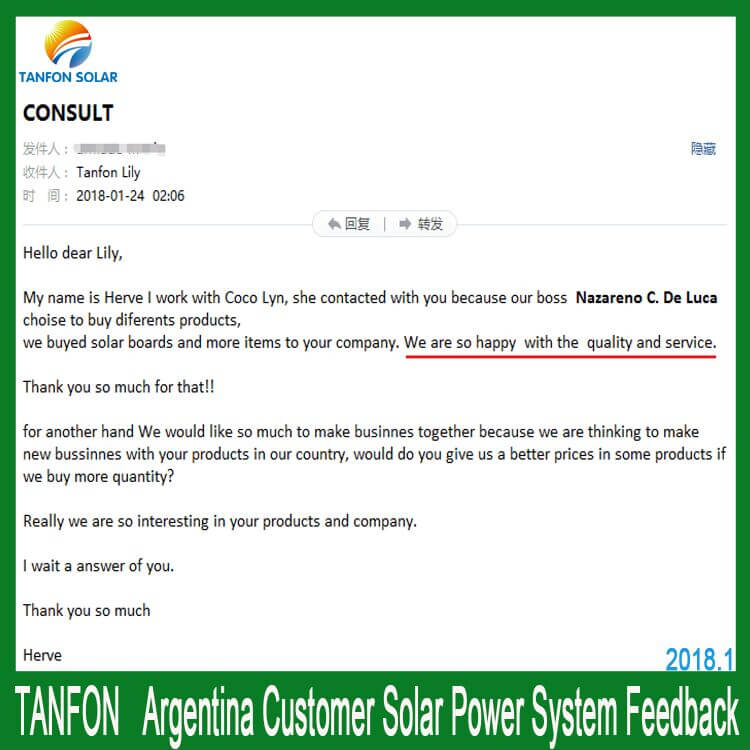 Buying good quality solar electricity products, it is a painful moment to give money! When you use it, it is happy every day, it feels especially worthwhile.