Tanfon 30kw solar water pumping system in Sudan
This is our solar water pumping system used for irrigation. Mr. Abduljabbar has his own green house in Sudan, he purchased a 22kw pump already. Pump is inductive load, so normally need big power to start it. This solar water pump working only at daytime, so we choose solar water pump inverter 30kw for it.
For solar water pump system working only at day time with solar energy, normally the solar panels will be 1.5-2 times of the power of pump, so that the soalr water pump can work in higgest efficiency.
They have a big area for the installation of this 30kw solar panels system, look, What a spectacular sight.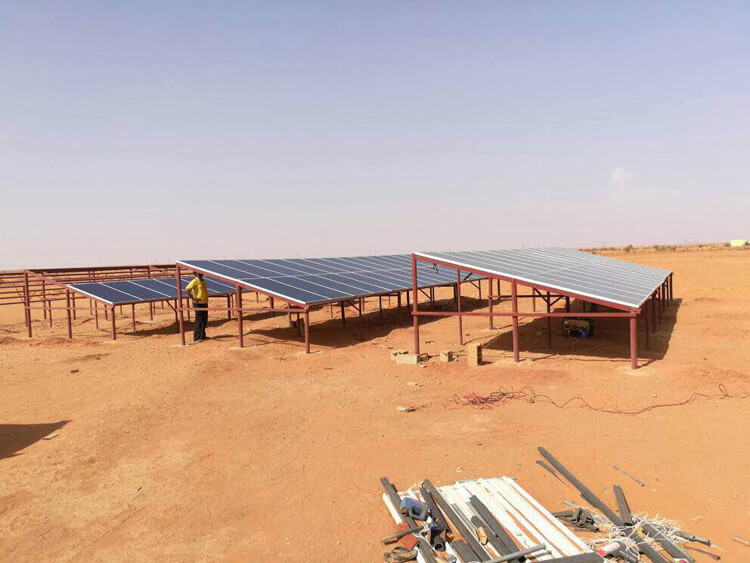 Foshan Tanfon 11 years solar off grid system manufacturer focus on solar project systems design and installation, with CE, RoHS, ISO9001 certification.
After this 30kw solar water pumping system installation, they tested, Mr. Abduljabbar sent me an video at that day, they were very happy when playing with water.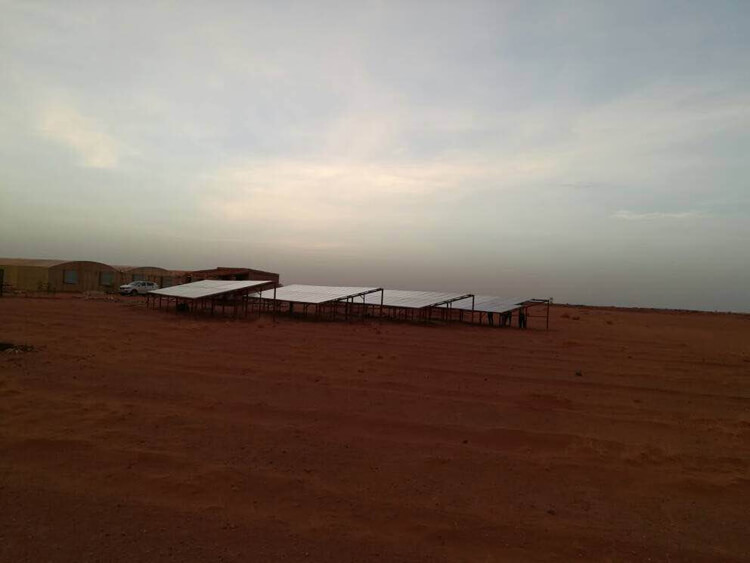 The solar water pumping system help them solved the irrigation problem caused by the lack of electricity. It is also a Specimen engineering in local. Some of my clients are introduced by Mr. Abduljabbar, now we are not only business partner, but also very good friend.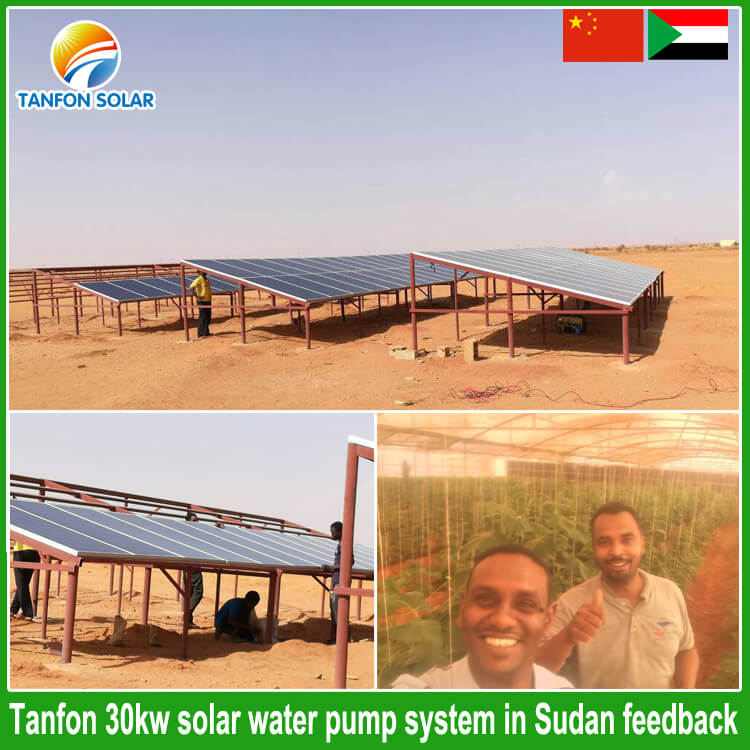 If you also want solar water pumping system for your farm, don't hesitate to contact us.