10KW solar power system Installation support in Indonesia
Indonisia, officially the Republic of Indonesia, is a sovereign state in Southeast Asia, between the Indian and Pacific oceans. It is the world's largest island country, with more than thirteen thousand islands and at 1,904,569 square kilometres. Enjoy good sunshine all aroud the year, perfect place to use solar power.
This 10KW solar power system project use for vacation house, located in one of the beautiful island, facing the sea. The city power is not stable in that island. Customer buy the 10kw solar power system complete set from our company. He said prefers to cooperate with us, because not only we supply complete system but also we have installation support in Indonesia, it is more convenient to buy the 10kw solar power system from TANFON.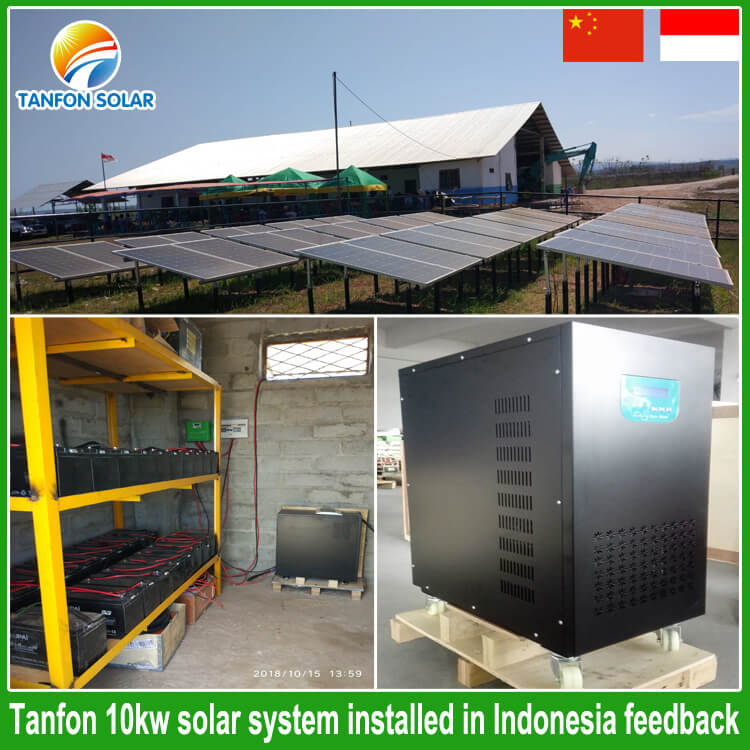 10kw solar power system including: 10kw pure sine wave inverter, 100A solar controller, pv combiner, solar battery 200Ah/12v gel battery, cables, panel mounting rack.
For longer life time for the battery, the client choose 10kw solar power system inverter function city power mode: In daytime, city power and solar power charge the battery at the same time, city power take load. When the city power break down, battery supply power to the loading.
Before this client buying 10kw solar power system, we have sold many solar power projects to Indonesia, such as 60kw solar power system airport project in Miangas, Indonesia. The airport project works very well with the solar power.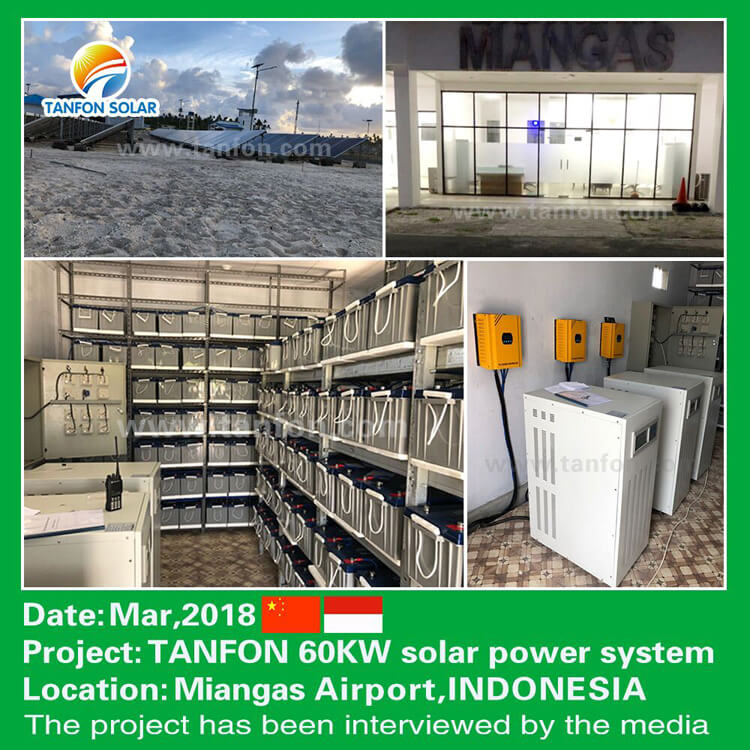 And Tanfon have a installation team in Jakarta, the captial of Indonisia. When the shipment arrived in the owner house, he install the solar panel by himself in 2days. After everthing is ready, our team came to his house to install the controller, inverter and battery in 1day.
If the solar power system appear any problems, in Jakarta district 24 hours to provide services, If the other Islands 48 hours to provide services, also can go to our service center directly to your door free for accessories.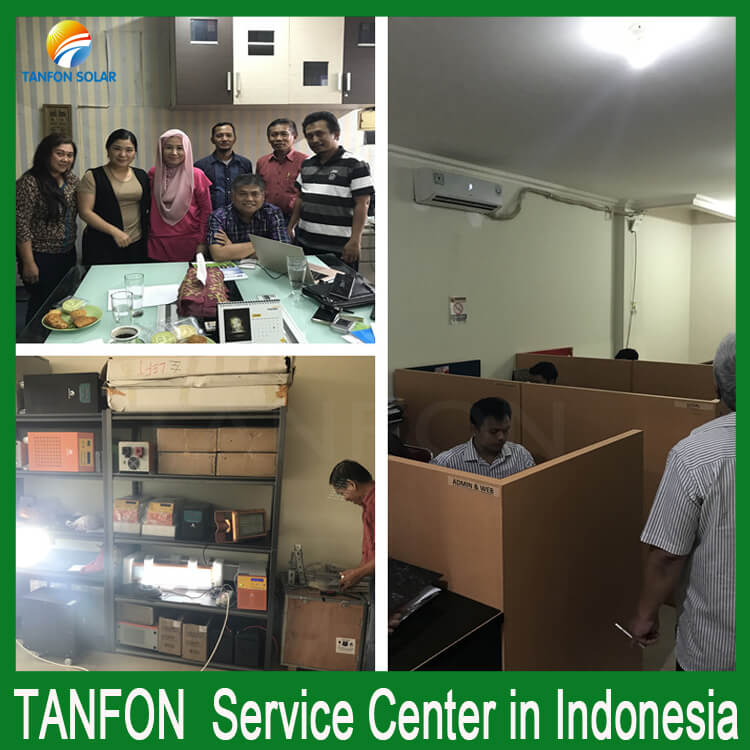 Any need of solar power system products, feel free to contact TANFON team.