TANFON 3kw off grid solar system for 4 floors building used
TANFON Solar power system products for Sir Lanka market.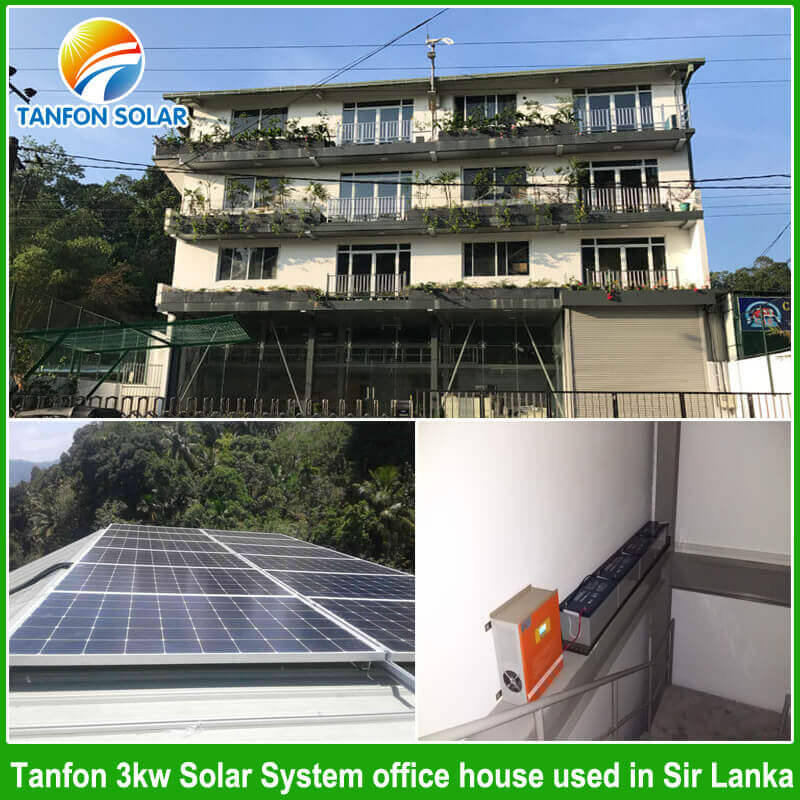 Over the past 20 years, Sri Lanka's electricity demand has grown at an annual rate of about 5-6%, a trend that is expected to continue in the future. 2013-2017 years of Sri Lanka's installed capacity and peak demand for electricity, please check the following form:
Year

Installed capacity

Installed capacity year-on-year growth rate

Peak demand

Peak demand growth rate

2013

3312

5%

2146

-1%

2014

3355

1%

2164

1%

2015

3932

17%

2152

-1%

2016

3847

-2%

2283

6%

2017

4054

6%

2453

7%

Average growth rate in recent five years

5.25%

/

3.71%
At present, Sri Lanka's electricity supply is stable, but its energy structure needs to be further optimized, and the cost of power generation remains high. The combined cost of Putram's coal-fired power station is about 4.2 rupees per kilowatt hour. The current cost of generating electricity is about 6.2 rupees per kilowatt hour as a result of rising international coal prices. The cost of generating electricity from fuel is about 29 rupees per kilowatt hour. The average selling price is 17 rupees per kilowatt hour.
In addition, Sri Lanka power grid aging is very serious and needs urgent upgrading. Coal-fired power stations are often shut down protectively due to power line failures, forcing the Sri Lanka Electric Power Authority to take partial power-limiting measures.
Basis on the Sri Lanka's electricity situation, so have more and more local people want to use solar power system. Thereby reducing electricity costs, stabilize electricity use.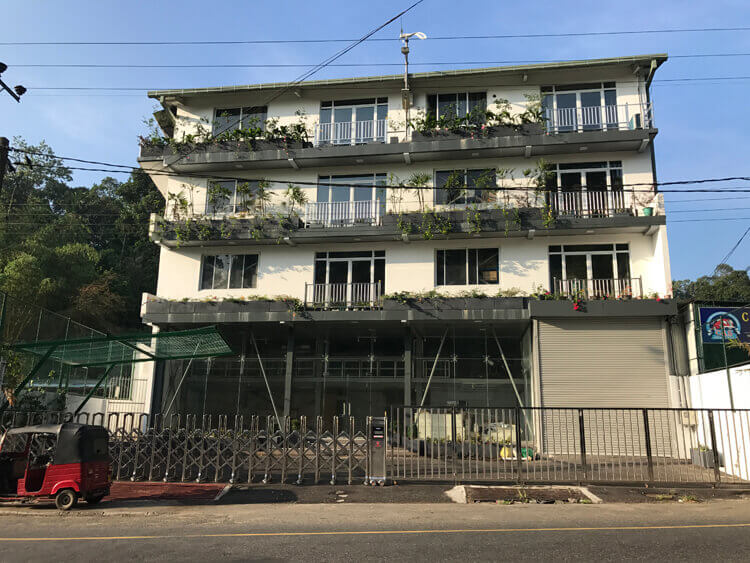 Sir Lanka C.V.Ratnayake company bought TANFON 3kw off grid solar system on Nov.2017
One of our Sri Lanka customer, I want to talk about his solar panel system case buy from us. He want to buy one set inverter solar power system for his office use. The office has 18000btu air conditioner and refrigerator etc. inductive loads, after knowing well about his situation, we designed 3kw solar power system for him. now still working perfect. We have video about him introduce solar system working feedback, if you have interested, we can send to you.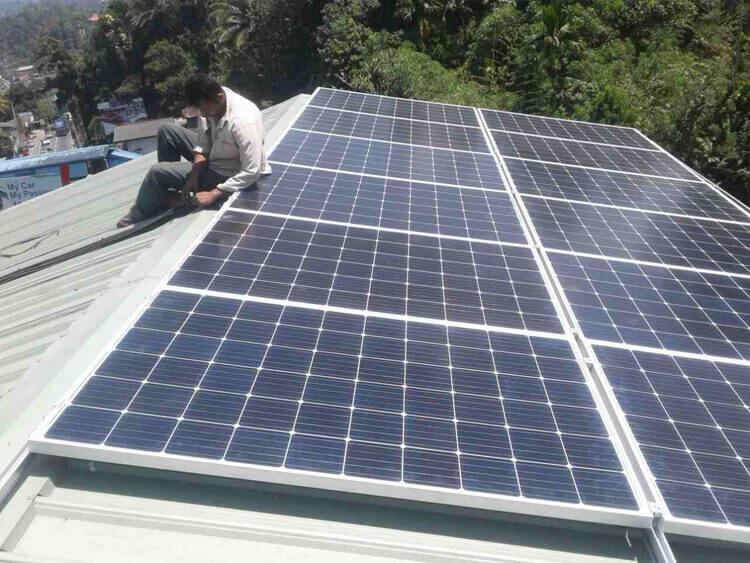 System scheme:
10pcs solar panel + 1pc PV combiner + 1pc 3kw solar inverter + 4pcs battery + bracket + cable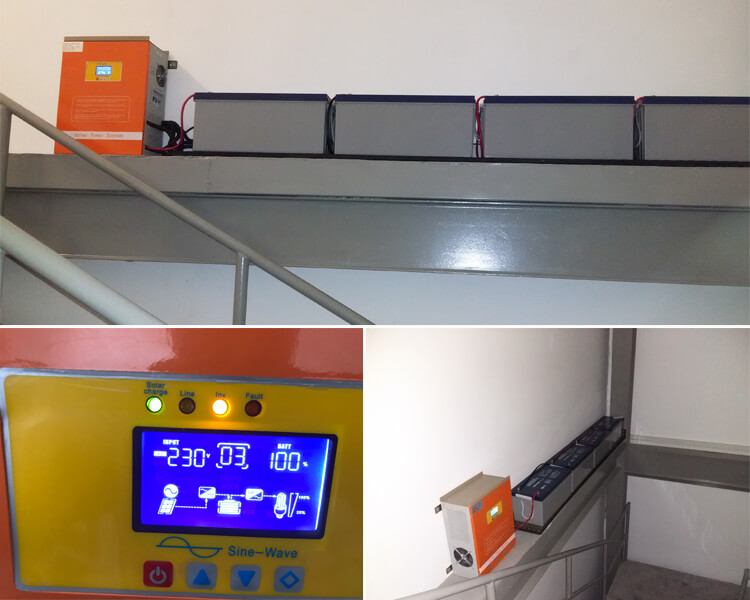 The Building has total 4 floors.
During the day time, the loads of the first floor include the lights, 18000BTU air conditioner; After 6pm, the second floor uses the lights, 18000BTU air conditioner, cooker etc. Refrigerator is working 24 hours.
This 3kw solar system solution electric roll gate switch and other electricity instability
Customer come to visit our factory after using the system, and he show us the video to talk about how to use this 3 kw inverter solar panel system with battery storage.
We are solar power system solution provider, no matter what your needs, we can try to satisfy you.