20kw off grid solar system installation In Australia
Market
The high electricity price has contributed to the emerging boom in commercial and residential rooftop photovoltaics in Australia, with 1.2 GW of solar energy installed in 2017. In 2007, there are only 300 approved installers.
People in Australia prefer to install solar system to save electricity bill instead of high electricity price.
Therefore, more than 80% residents order solar system from China, which is the best solution for them.
An Australian customer bought 20kw off grid solar system from Tanfon company.
Preparation
This Australian customer is technician so he know the knowledge about this solar system. Firstly, he made sure that he wanted to install 20kw solar system. Secondly, this customer confirmed with us for the specific quantites of solar panels and batteries.
For solar panels, he mentioned that if just for 3kw solar panels it doesn't generate 3kw power all the time even at full sun.
He decided to use 64 pieces 355w solar panels in 20kw solar system, and our engineer suggest that they can be 8 pieces in series and 8 pieces in parallel.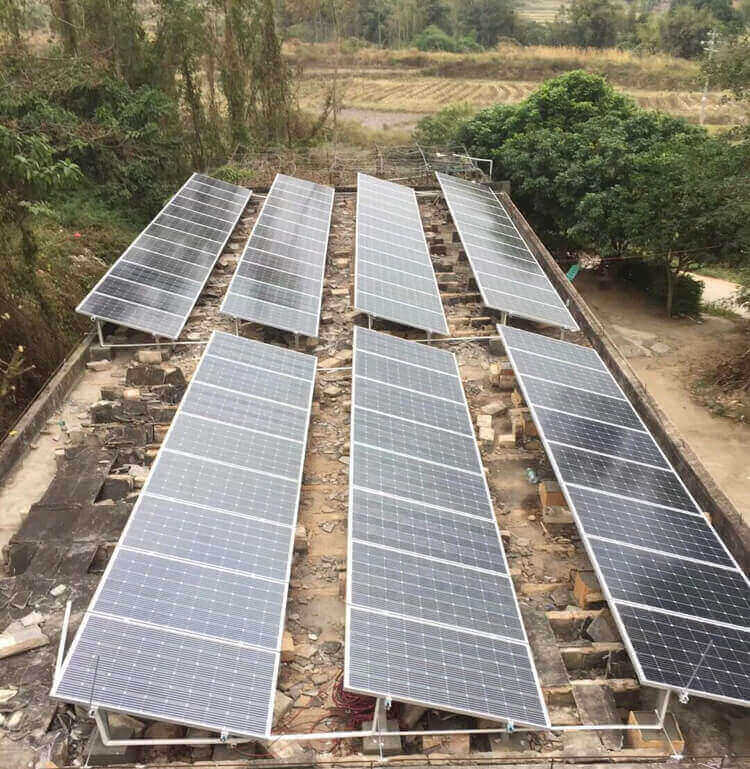 For battery, most solar companys recommend gel battery because it has longer use life and can be used in simple environment.
Our engineer calculated the battery electricty and load electricty consumption for customers and it is enough for 32 pieces batteries.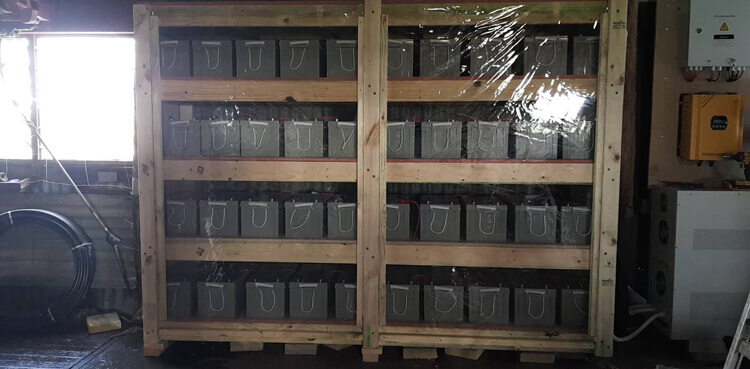 Finally, for installation of solar panels, he wanted to install the solar panels on iron roof with panel rack in 30 to 35 degrees, which is ok but we recommend that they are flat because if make it in angle it is easy to let panels blown away by strong wind.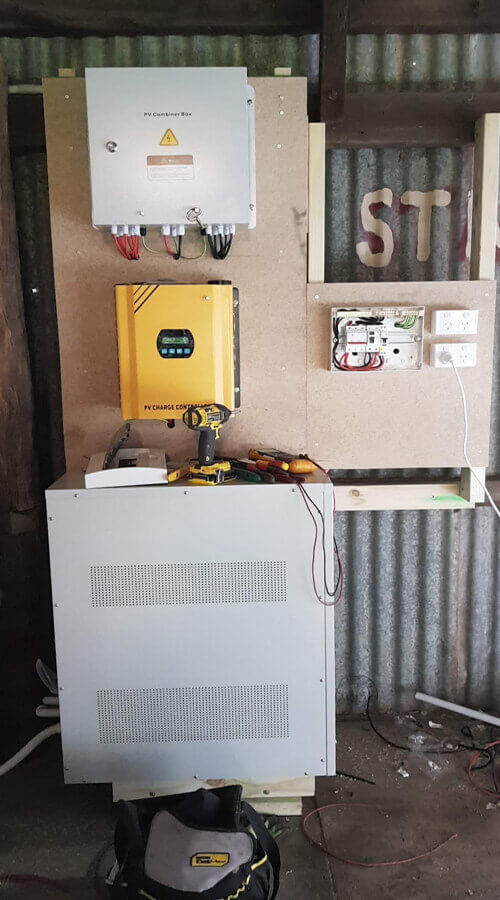 20kw solar inverter picture
Feedback
This Australian customer is very satisfied with our service and products quality. He said that he uses this 20kw solar system to power 5 pieces freezer and Water filters to make lobster clean and gain harvest.
He will send some lobsters to us due to appreciation
When he gain harvest in the next two month.
How kind and passionate this customer is!