Why A after sale service can win a distributor?
A after sale service win a distributor?? It seems no possible, right? But we did. Because after sale service not equal to bad quality.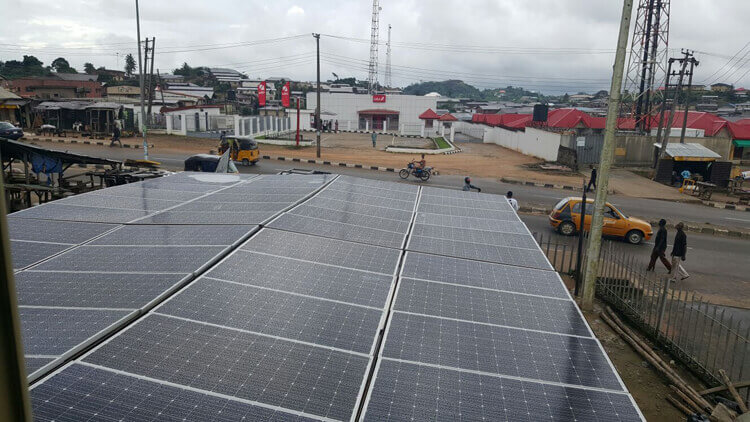 Hello Friends, do you remember that we have sold a 15kw single phase solar inverter off grid solar system to Nigeria this April, which our client finished the installation on August. After finished the installation, our client sent us some installation pictures and told us that the system working well.
After the installation, the system working well, our clients was planing to be our distributor in Nigeria. And we also start the cooperation that time. One customer wanted to see the project before he purchase the solar system. Our clients is very willing to support.
BUT, at 2nd Nov, our client told me that there started to have a problem about the solar inverter of the solar system.
We were puzzled, because this series solar system, solar inverter, every parts we sold many many times, especially this IGBT material solar inverter, the power IGBT module is imported from Mitsubishi Japan, during these 11years we never change the supplier, every inverter work very well. Why have a problem?
We were also worried, if there is a problem about the solar inverter of the solar system, means our clients cannot use the solar system, so his house no electricity at all !!
We reacted at once, our clients sent the pictures, videos as our engineer asked. That night ( Chinese time 10pm, there was about 3pm in Nigeria) we found the reason, and ask our client to close, then restart the inverter.
Our client did and then the solar inverter working well again, the problem was lead by the low battery voltage. I asked again the working situation on 8th Nov. The inverter working well.
At 17th Nov, I received another good news. Not only our client, but also his engineer wants to be our distributor together !! What a excited news, he is not alone now, he has a team now to do this business.
This is what we always pursue in, what we sell must have the function-to create the value for all our customers, to make our business be win-win business, to grow with our clients together.
Tanfon welcome all powerful business partner from all over the world. Let's work together to create more value for people all over the world!