How is the prospects for on grid solar system in Sri Lanka
According to the power generation proposal submitted by the Ceylon Electricity Board in Sri Lanka, by 2020, the installed capacity of renewable energy will increase to 972 MW, accounting for 20% of the power generation structure; by 2025, the proportion will reach 21.4%, about 1367 MW. By 2034, the installed capacity of renewable energy will increase to 1,897 megawatts, and wind power (719 megawatts) will be the main, followed by small hydropower (673 megawatts), biomass (279 megawatts) and solar energy (226 megabytes watt).
The Sri Lankan Ministry of Energy, in conjunction with the country's largest electricity supplier, the Sri Lanka Power Authority (CEB), has issued a tender invitation for 60 1MW on grid solar system PV plants in the form of BOO (Build-Own-Operate).
According to the latest statistics released by the Ministry of Energy of Sri Lanka, the country installed about 28 megawatts of photovoltaic power generation capacity under net metering, and at the end of 2015, the country's grid-connected photovoltaic power (on grid solar system) station was only 1.4 megawatts.
The Department of Energy is currently working with the country's Sustainable Energy Agency, the Sri Lanka Power Authority and the Sri Lankan Private Power Company to implement the "Soorya Bala Sangramaya" program. The government hopes to achieve 200 megawatts power of on grid solar system by 2020 and increase it to 1 GW by 2025.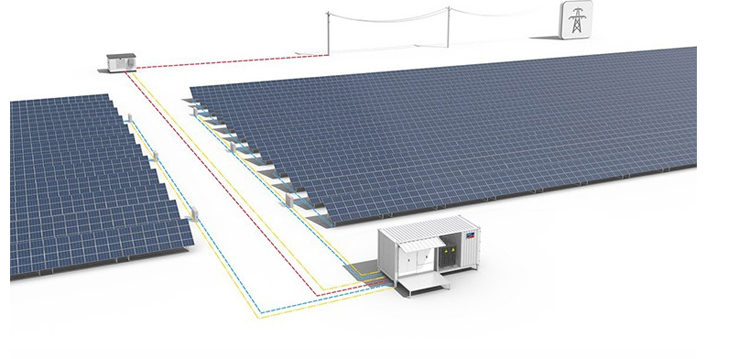 Our client, from Sri Lanka, contacted his shipping agency from Shanghai and asked his shipping agency to help him to find a good supplier who makes on grid solar system projects with more than at least 10 years experience, and can provide 6kw on grid solar system. Then, the shipping agency told us that he found us in alibaba.

Our alibaba store and products are in front of the website. First, he selected several suppliers and sent them inquiry. However, there is very less suppliers who reply his inquiry. The first reply is got from tanfon company. This customer was very clear for which he need.
He told us that he want the 6kw on grid solar system with 20 pieces 310w mono solar panels in AC380V output. Besides, there are 10years warranty for solar panels and 5years for the inverter, which we can satisfy. As we all know, if the customers want to install on gird solar system in their countries, they need to apply this requirement from their government first.
They will ask some certificates to apply it. We provide AS4777 certificate to him.

After a few months, the customer send email to us said that he installed our 6kw on grid solar system, it is working well, and that saves his electricty bill.