Tanfon inverter factory partner in Thailand
Tanfon Thailand partner, with good cooperation for more than 4 years. The customer have said: "your inverter is not the cheapest, but I have to say your inverter is the most cost-effective, it could bear the maximum shock test."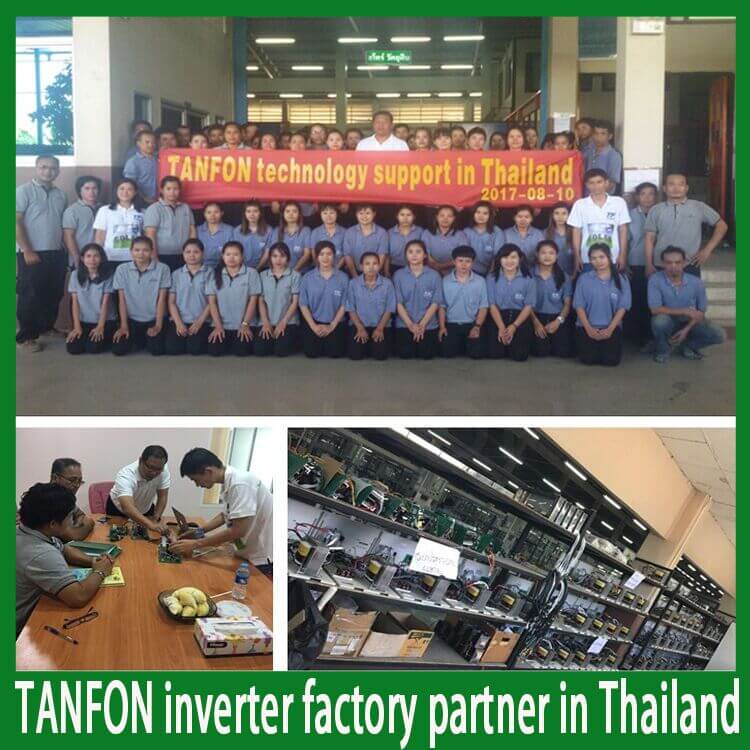 We keep two times communication and go to customer' local factory offer technology support every year. And every year at least has one big quantity inverter order.
The customer business is on emergency lamp production. He first time contact to us TANFON was on August 2014, they inquiried one piece 5kw solar inverter for their customer, through about 15 days communication, he placed the first order to us.
In two months later, they say: "Can we work together at a deeper level?" It turned out that they wanted to reach a factory partnership, because they found out solar business will have prospects for development in the future, through 3 months communication and send many times samples. Finally we sign the factory partnership contract, they promise every month can produce 30000$ order to us. Our company has been looking for such cooperation partners.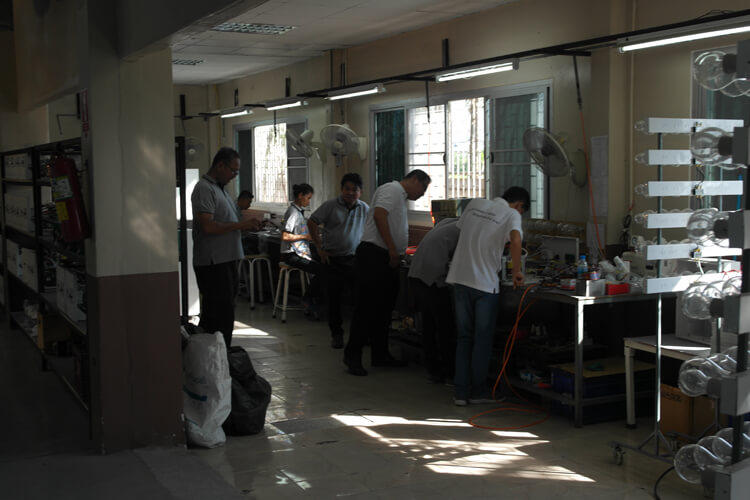 Last year, they ordered 1000 sets 1kw solar inverter, we are very honour can visit their factory to test inverter, here also have inverter of limit test video, if you want to see, welcome to contact with me, i will send to you, you will see the inverter of how is powerfull.