5KW solar power system installed in mountain house using
Guizhou is a big province lie in the south of our country, where is full of sunshine all around the year. Some places are mountain area really far from city, hard to reach city power. Our country encourages the use of new energy sources in remote mountainous areas in poverty alleviation policies, such as solar energy and wind power.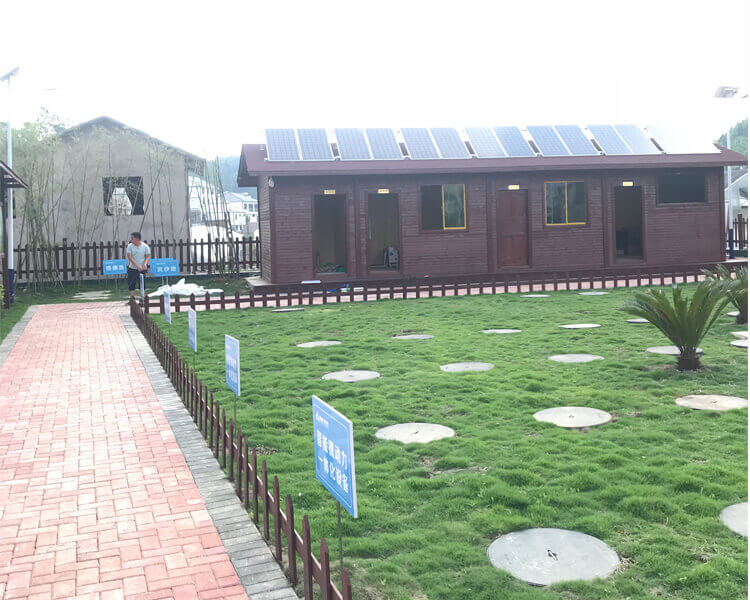 Mr. Lee's is one of our Guizhou customers, his house is located on top of the mountain, he chooses Photovoltaic energy system to bring him electricity.
Mr. Lee works 5 days a week, and back to city on weekend. During the workday, he uses home appliances at night. He has refrigerator, washing machine, color TV, water pump, and air conditioner. After discussing with him, we recommend him to take 5KW inverter solar panel system.
This 5kw solar home system configuration:
250W mono solar panel 16pcs
150Ah 12V gel batteries 8ocs
5kw solar inverter with 60A controller built-in 1pc
H4T PV combiner 4 input 1 output 1pc
Solar panel roof mounting rack 1 set
PV cables and battery cables 1 set
As for solar panel installation, the space on roof is not enough for 16pcs 250W solar panels to install, so he puts 14pcs panels on roof, and 2pcs panel on ground, gather them in PV combiner. 8pcs 150ah batteries, enough for 2 air conditioners running all night.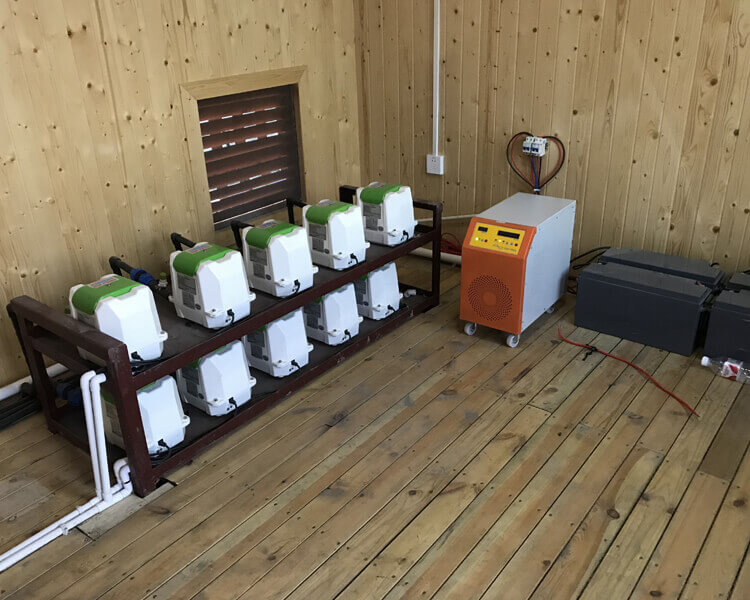 When it clouded or rainy, the solar can't provide enough power, Mr. Lee uses 10KW diesel generator as backup power, because there is no city power. The wind speed on mountain reach more than 14m/s sometimes, wind power is a good choice as backup power, Mr. Lee plan to add the wind turbine generator next time.
At Friday night, he turns off the solar power key, so that the battery won't be over charge. This action is to protect the batteries.
Mr. Lee really satisfied with our home solar power system, and will recommend us when his friend needed.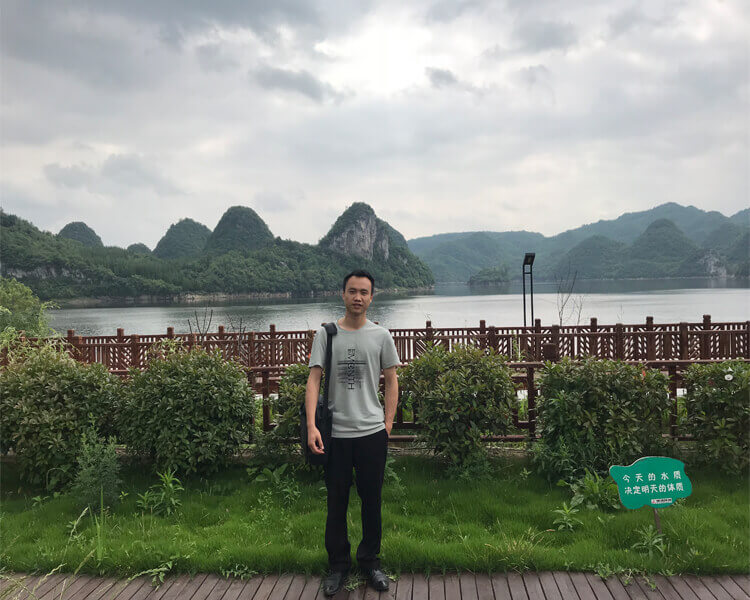 TANFON Engineer picture