Tanfon 15kw off grid solar system in Nigeria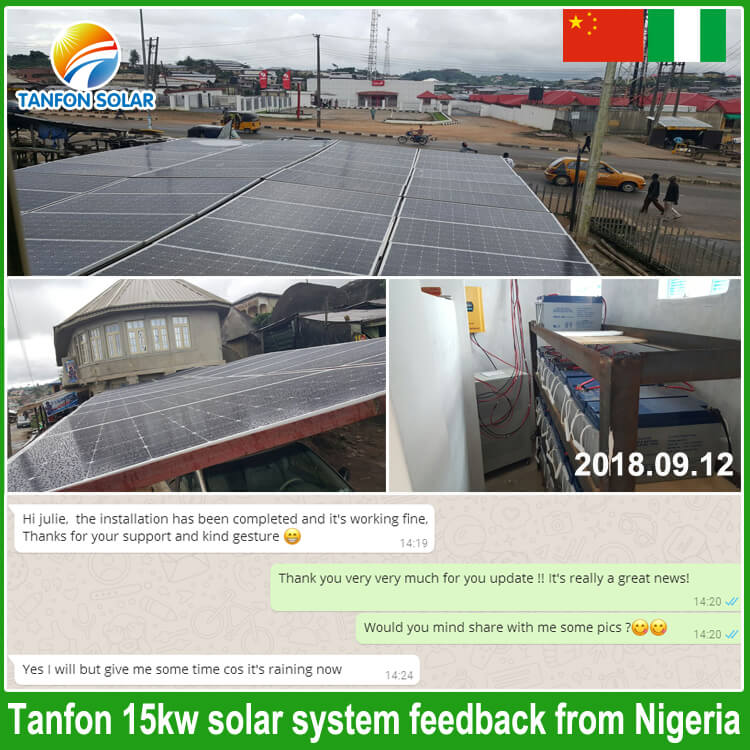 Location: Nigeria
Project power: 15kw single phase off grid solar system
Installed: by local electrician and our client themselves
In Nigeria, solar energy is the gift given from god. Nigeria has a savanna climate. It is hot and rainy. The annual average temperature is 26-27 °C. The annual average temperature in coastal areas is 32.2 °C, and the northernmost is 40.6 °C. This is good for develop solar products.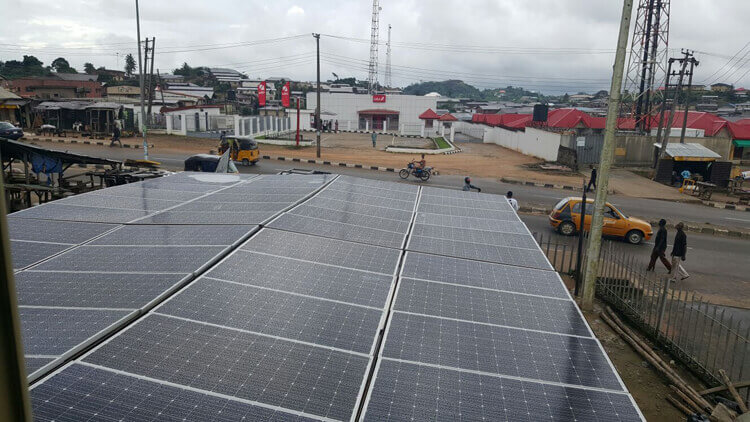 In Nigeria, some areas the city power unstable, we don't know when will it stop and how long we can use the electricity again. And the electricity bill cost high. Solar Power System can solve this problem.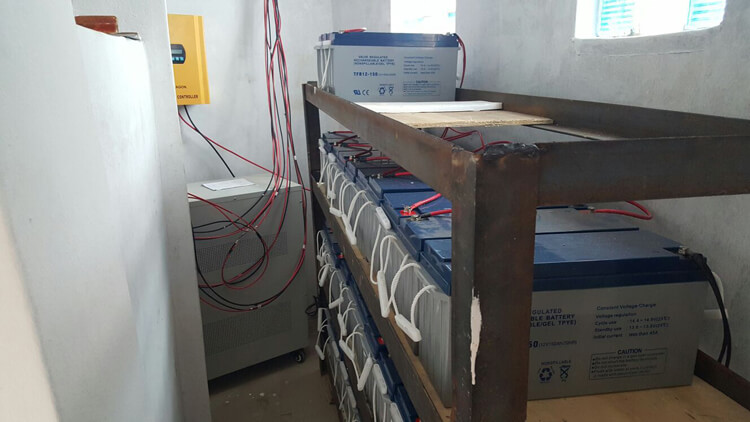 We contacted one year before, our client told us he need a 15kw solar power system to install in Nigeria. Our solar systems are normally full power solar panels, this system with 15kw solar panels and 32pcs gel battery, so the first eye on the quotation, the price is not low. I explained why the price not low, and also suggest if for house use, 10kw system would be ok. Our client has his own idea and design. So we continue to discuss the details for one month. Since May, We have no received any information from our client. We were thinking if the price cannot match his target price.
On June 2017, Our client contacted us again to discuss about the payment. After that we do not contact again. Till April 2018, our client contacted us again that he decided to buy the system. Utill that time, we know our client did a lot of work and study for the solar system, and finally choose us, even our price is not the cheapest one.
The system arrived in Lagos at 24th July, there was a episode, the local shipping agent charge wrong fees, our shipping agent helped to solved the problem.Finally my client got the goods at early August.
Even we can go there to supply the installation service, but it takes some time. So we sent the system connection drawing and steps to my client first.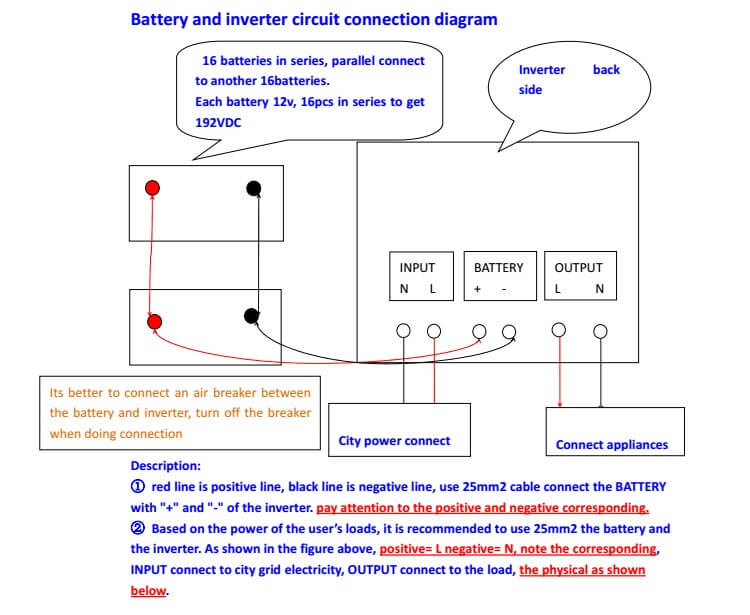 Because there was another client they do not know this solar system at all, so we made very details file to explain the system conntion. Also we made some questions we often meet, which helped a lot to understanding.
Such system connection tips already helped my clients to install the system well. We will make special one for differnet clients.
Our culture is : client frist, teamwork, professional and high efficiency. Please relax about us, we are always here for you!