How is 8kw inverter solar power system working in Philippines?
Philippines solar market
More than 75% of the Philippines electricity depends on fossil fuels, but the country has no abundant fossil resources and has to import from Indonesia, Australia and other countries. There are 7107 islands in the country, mainly consisting of three islands: Luzon, Visayas and Mindanao, and frequent disasters (such as typhoons) have made it difficult to supply electricity to remote islands and it is unable to connect to the power company's main network. So it is a good method to use the renewable energy sources like solar to achieve the rural electricity demand.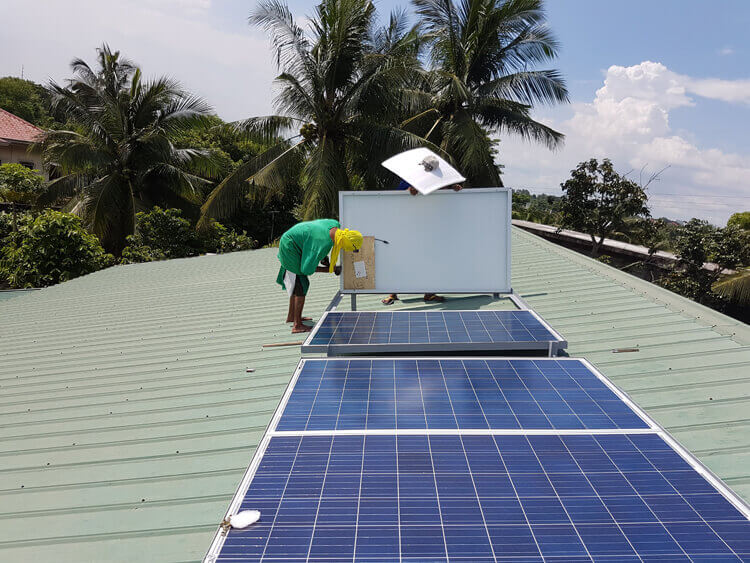 My customer
My customer is from Philippines. He bought an 8kw solar system from us. He lives in the island and this system is for his home use. When the goods arrived at him, he didn't know how to install the solar panel rack and he asked me, I sent him the detailed installation guidance at once.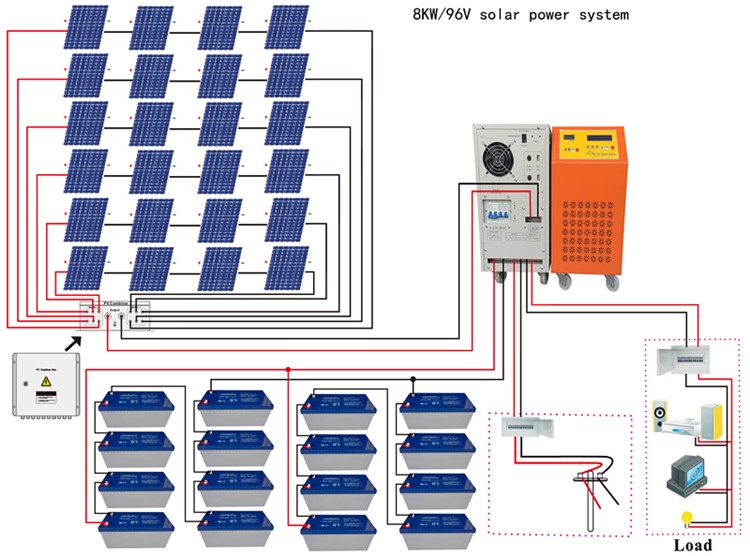 After several days, i asked him that how the system work now? He said: "Solar work perfect". Because he lives in the remote island and he used the diesel generator before. The diesel material cost is very high. Now with the solar system, he could save a lot!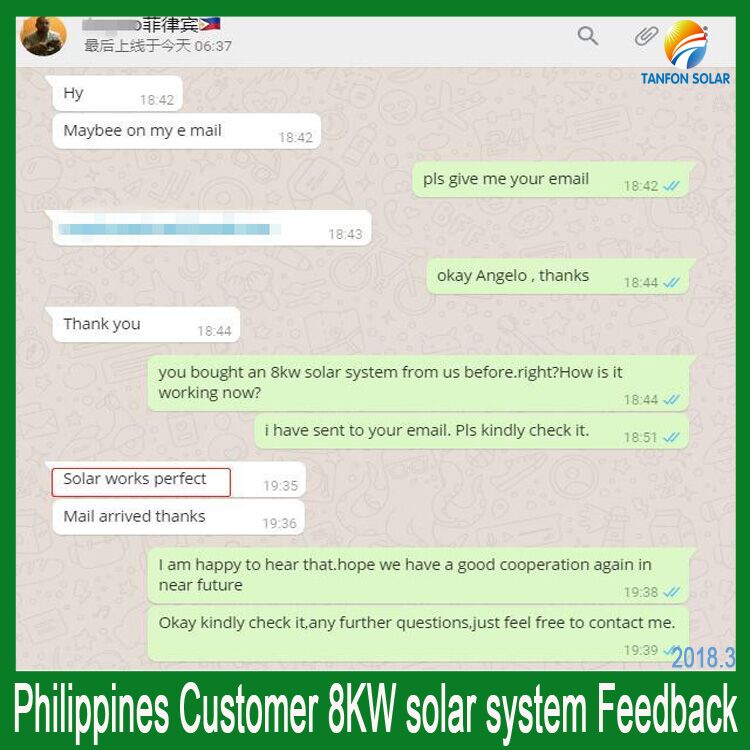 He told me that he is having a solar project now and will give us order in nearest future.