Tanfon 50kw on grid solar system in Colombia
Mr. Milton is the manager of *** company in Colombia. We discussed about few models solar on grid system on email, and asked his agent who is in China, came to visit our factory.
After confirming we are the real factory, and know that our company had gotten ISO, CE all certification, they decided to buy the solar system from us, and bought one set 50KW solar on grid system on 8th May, 2015
The system products configure as follow:
192 pieces 250w poly panel
2 pieces PV combiner
1 piece 50kw solar on grid inverter
1 set roof type panel rack
1 set PV cables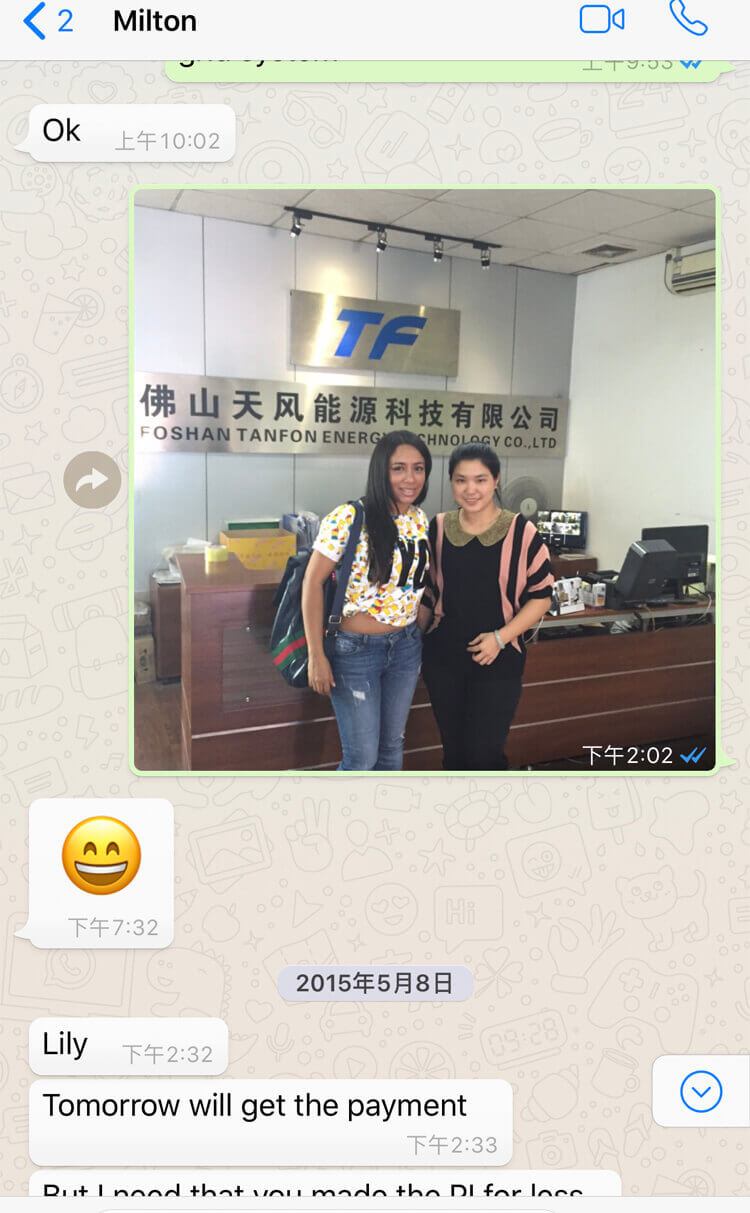 After payment, we already start to discuss about how to install the solar panel, they sent the roof pictures to us, and tell us the roof materials, this roof materials is iron,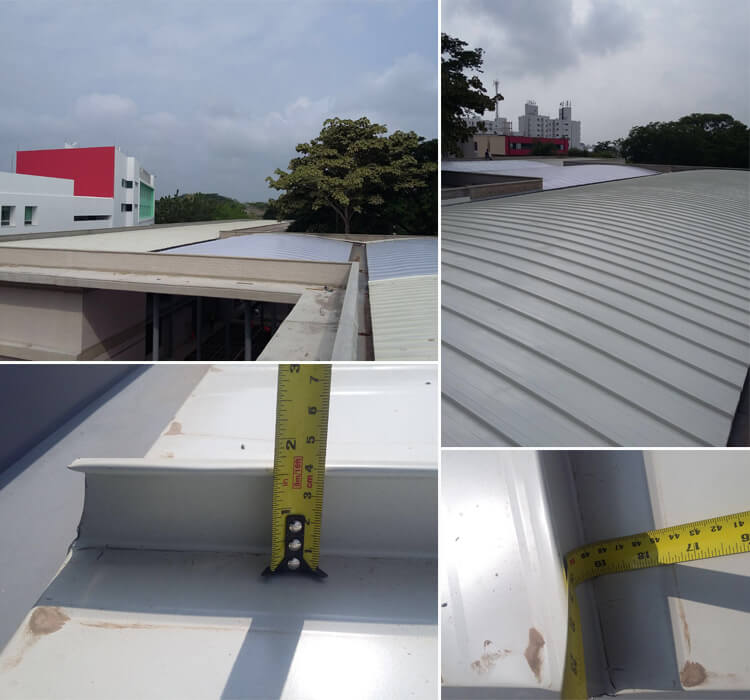 And the roof area information, confirmed whether can mount total 192 pieces 250W solar panel or not.
As for the country voltage, also have confirmed this 50KW on grid inverter system is 220V three phase output for Colombia country .
After 15 days, we prepared the shipment and have sent some pictures of the packaging to customer online by whatsApp.
Solar panel pallet packaging;
Bracket and calbe carton box packaging;
On grid inverter wooden box packaging;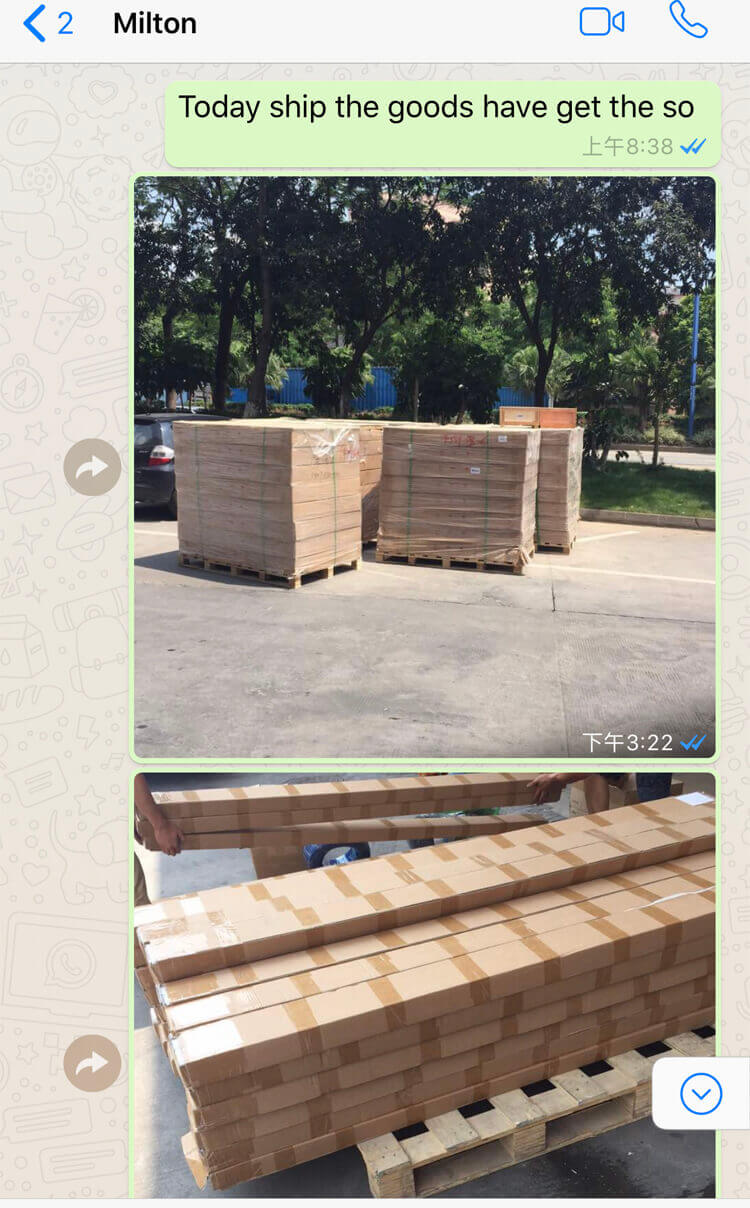 And discuss how to install it, we have send the install drawing, and his engineer also drew a diagram that he understood, well, his engineer is also very professional.
2 months later, Milton sent the installation pictures to us, the system is installing in Barranquilla, Colombia.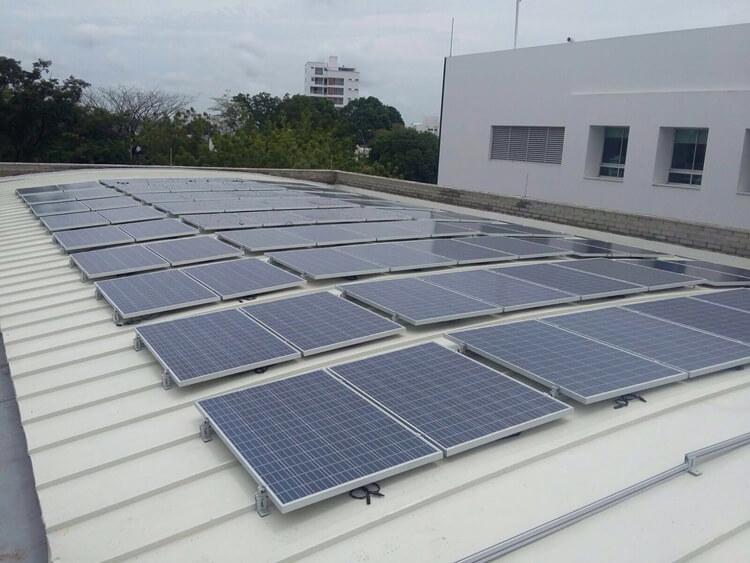 And Milton said: "the system is very easy to install and working perfect."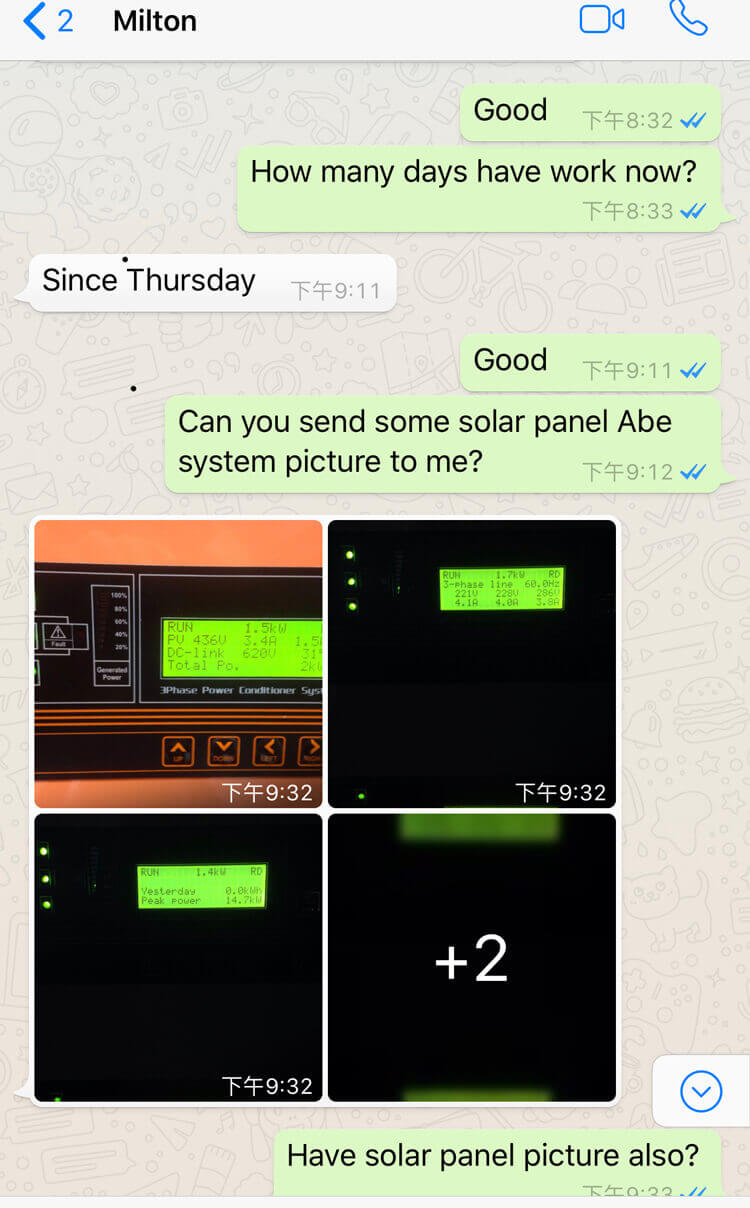 PS:1) Everybody can install his own solar energy system, As long as we stay online and actively communicate. Our team will help you to install the system visa video.
For South America market, according to national policies, solar grid-connected systems are getting hotter.
We are professional on South America market products:
--solar on grid system, 110v single phase output, 220V three phase output .
--solar off grid system, 2 phase 110v and 220v double voltage output for air conditioner and normal lights load.
Welcome to contact us get more South American differenct project case.