How to get a suitable solar panel system for your house power?
Customer bought the solar power home system from us in January, 2018. It takes 2 months on transportation from China to Jamaica. After he received the goods, he installed the solar system at once. 2000 watts solar panel he installed on his house roof, the inverter and PV combiner mounted on the wall inside.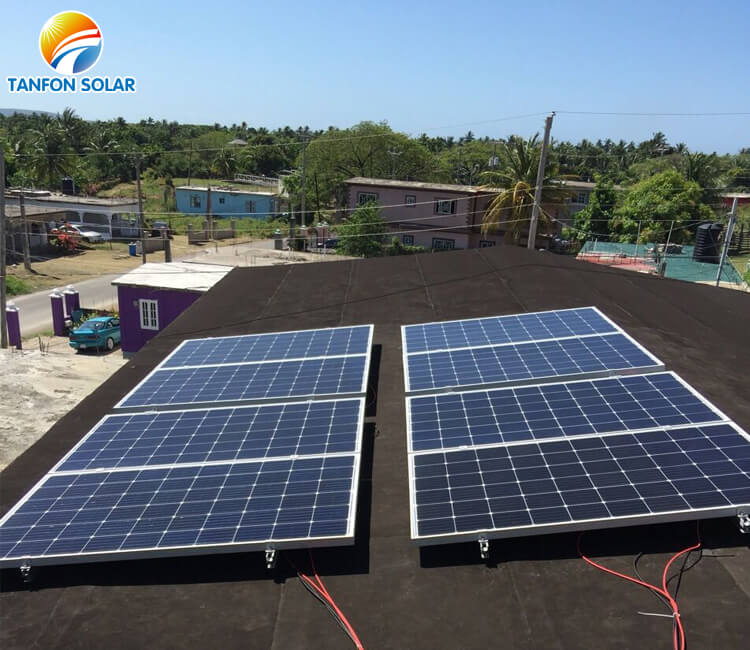 And gave us feedback about the system working after using the solar system for a period of time, customer was very happy to tell us our 2kw solar system can run 24 hours.
The customer's house now just use 2kw power appliances daily, but he will increase 3kw power in the future. Therefore, according to customer sutiation, we design a system with 2kw solar panel + 5kw solar inverter for customer's house use. Then the customer don't need to buy another off grid inverter in the future, he also can use this system to take all his house appliances load. Now this system can carry lights, fridge, microwave oven, juicer machines etc. Can connect to grid to work 24 hours.
If you also need a solar panel kit for your house, please don't hesitate to contact us to discuss more details, we will design a suitable system for your home pay less money.