How Tanfon 10kw solar system working in Nigeria?
TANFON home solar power system hot sale in Nigeria market. We have sold many solar systems to Nigeria, including using for home, factory, hotel, office building, school, farm etc. Today I want to talk about one of our Nigeria customers story of his purchasing experience of 10kw solar power system in our company.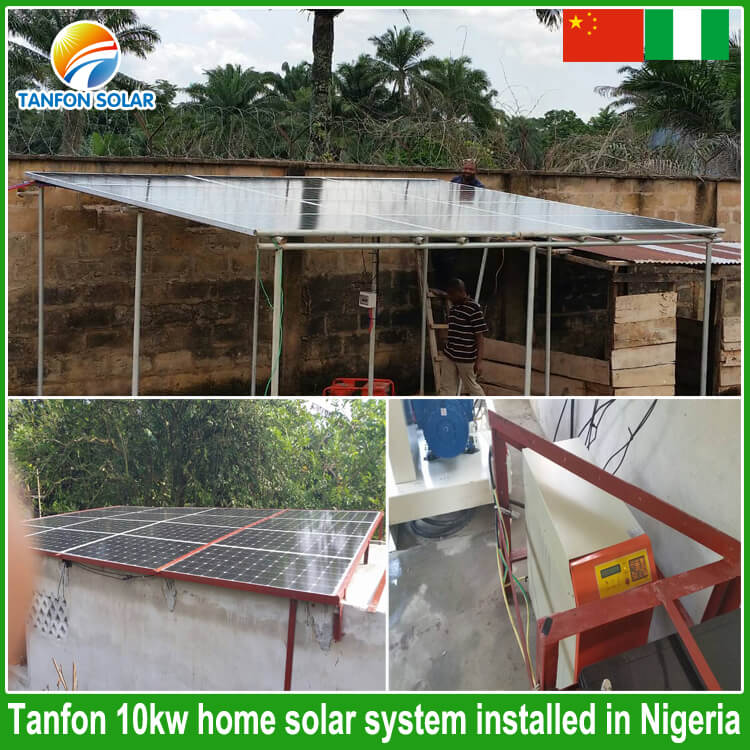 Date: March, 2017
Project: 10kw solar power system for home used
Location: Nigeria
This 10kw solar power system use to carry customer's house appliances lights, Fan, Computer(LCD display), printer, Fax machine, refrigerator(240L), Electric stove, Washing machine, Microwave, Air conditioner(1HP), Satellite TV receiver/VCD and Color TV(32 inch) etc. The customer said this solar system have helped him to save 90% electricity bill every month, they are very happy can get the goods from us.
Remember this customer said "China product is rubbish, the China supplier always irresponsible". But final he still bought China product and deal with China supplier again. Why?
Because quality, first time he asked Tanfon and the other company about 10kw solar power system, but he cannot accpet our price, so bought 10kw solar power system from that company. Then not enough 1 month, have 4pcs panel broken, the inverter also broken. And he asked that company, but that company said "Because the price low, so the goods also low", then he very angry with that company.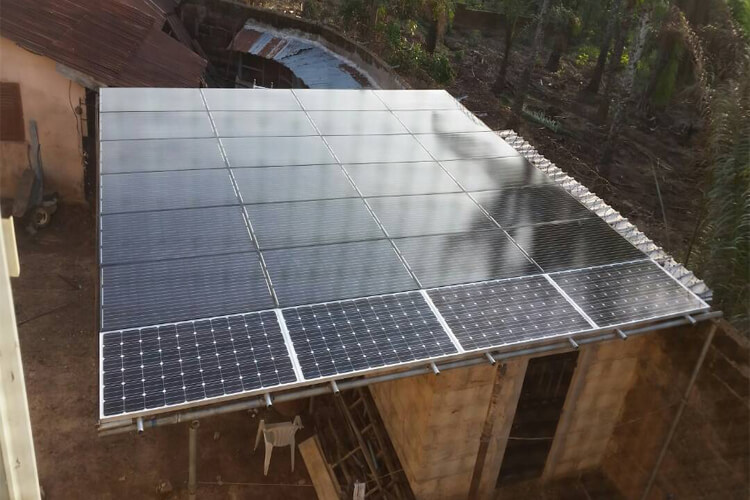 Now he bought the new 4pcs solar panel and new 10kw solar hybrid inverter from us, use more than 3 months, the inverter working very well. And then he send the install pictures to me, he is very satisfy with us.
So we just can say choose Tanfon, choose satisfied. If you also need one set solar ssytem for your home, don't hesitate to contact us Tanfon.