2KW home solar system in Ghana
Solar home system new feedback from Ghana customer. This customer is introduced to us by his neighbor, Mr. James.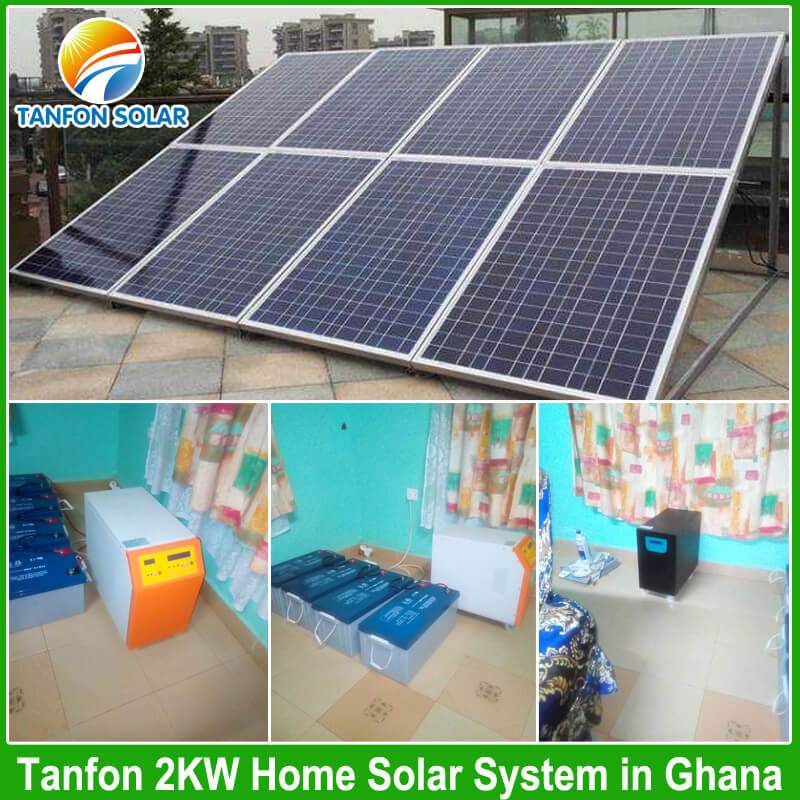 Mr. James purchased a 5kw solar system for his house in 2015, after that the system working very good. Mr. Eze, our customer, finished his house in September 2016 near to Mr. James' house. He learned about the solar generator system from Mr. James. He decided to buy the solar panel system for his house too.
We contacted each other, know that there are fridge, celling fans, TVs, and a small pump 200w. We designed this 2kw system for Eze.
At first Eze insisted that he need 5kw solar system too for his house, but after ourcalculation, 2kw solar system is enough to take the loads of his house. If there is air conditioner, then he need bigger power.
The system installation finished in December 2016. One evening when i was with my family at home, Mr. Eze sent some pictures to me, and said: Hey my friend, you see, i finished the installation and the system working perfect. You are right, 2kw solar system is ok. Thanks for saving the money for me. I definitely will introduce more customers to you!
Our mission is to offer customers suitable solution. Our happiness is to receive the satisfaction from our customer.