Colombia customer ask for 2 voltage output inverter
For some South American countries, there have two voltage output electricity, some home appliances are 110V AC output, but some appliances are 220V AC output, so they need special design inverter with 2 voltage output. More and more customers from South American buy our this special design inverter.
I want to share with you my sale this week.
A person from Meza's Name contacted me to ask for off grid pure sine wave inverter on August 6 on Alibaba.
I responded to his request but also I added also on Whatsapp.
The next day he answered me and asked me if we had already exported our inverter products to Colombia ...
I replied to him and also sent some customers feedback pictures of our solar power system projects already realized but he didn't answer so I sent him the document of the double output inverter and he answered.
He said to me "that what I was looking for" are you able to provide the same for my request? I said yes.
The regulation in South America: 110v and 220v.
"Dear we know very well this Market"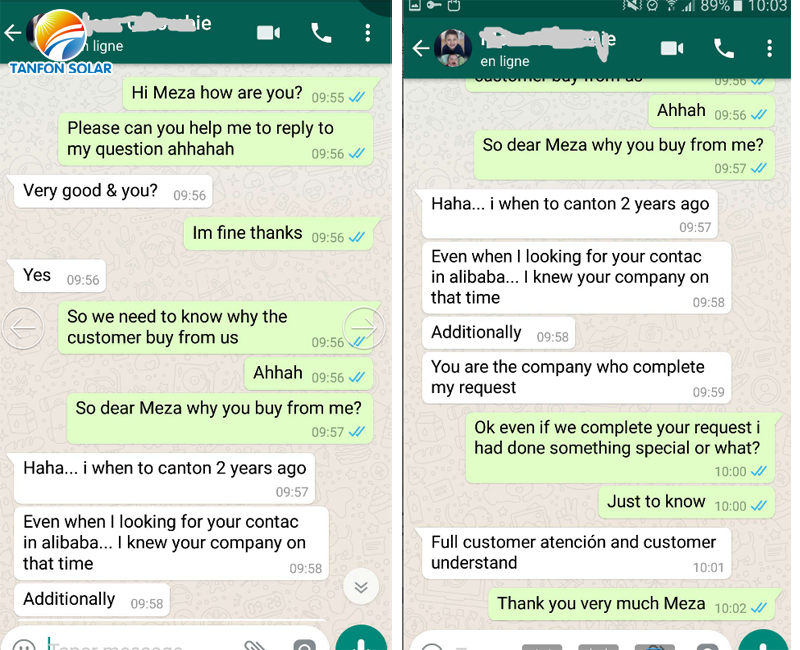 So from this day we started to exchange almost every day and Thursday he still insist on whether or not it will be 2output so I asked for help to Lily who sent me an image and explanations that are:
110v is for normal load like TV, light, fan and 220v is for air conditioner.
When he got all this info he paid without any problem.
If you also need double voltage output design off-grid inverter and solar power system, please feel free to contact us.