Location: Angola
Capacity: 1.5kW off grid solar system for school
Quantity: 167 sets
We believe application of Clean Energy, mainly solar, will be right solutions for the seriously polluted Earth. Education begins with children. This 167sets 1.5kw solar system for school, will give the children good experience of the solar power system.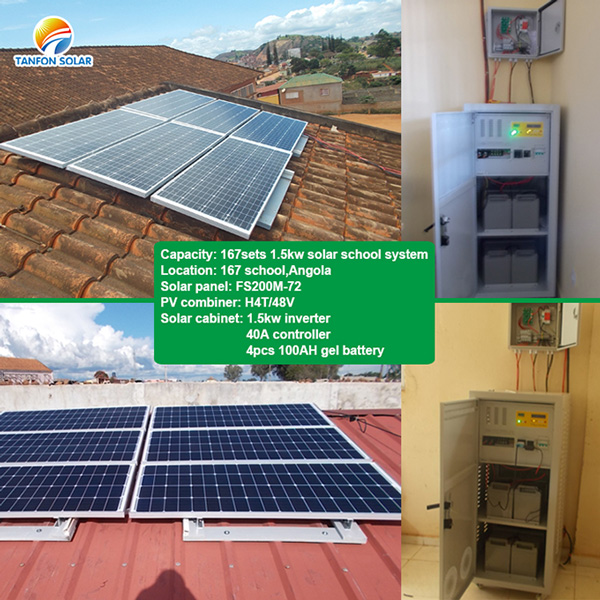 The capacity is 1.5kw, one system for one classroom, mainly appliances are fans, and lights.
They use the system in daytime mostly, seldom use at nights. So there are 6pcs 200W solar panel, mark sure the system provide 1.2kW for one hour.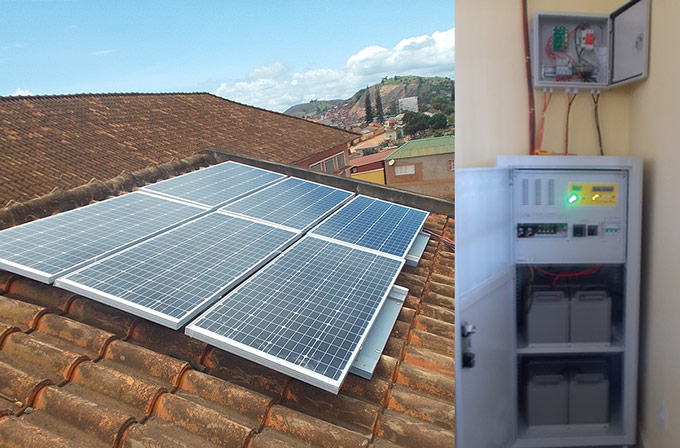 For it seldom use at night, 4pcs 100AH battery is enough to handle cloudy days.
Angola children will learn how the off grid solar power system works, and how to maintain the solar panel, inverter and battery. They are the hope in the future.