On May 3, Malaysian first large-scale ground-based PV project was successfully connected to the grid. Malaysian Chief Minister of Sabah State Tan Sri Musa Oman, Malaysian Minister of Energy, Green Technology and Water, Maximus, Malaysian Sabah Special Affairs Minister Zhang Zhigang, Chinese Deputy Director of the State of Sabah, Li Aili, and other senior government officials and representatives attended the event of the Grid PV Project ceremony.
The 50 MW ground power pv project, located in Sabah, is an important milestone in the development of renewable energy in Malaysia. Sabah's climate is hot and humid, and the excellent anti-photo-attenuation performance and resistance-induced attenuation (PID) performance of the high-performance components of PERC single crystal ensure the stable power output of the pv project power station in hot and humid environment.
Malaysia is an important country along the "Belt and Road". It is estimated that by the end of 2018, the base will have an annual production capacity of 1,200 megawatts pv project, which will continue for the development of the international market. It is important to provide high quality PV project modules to our global partners.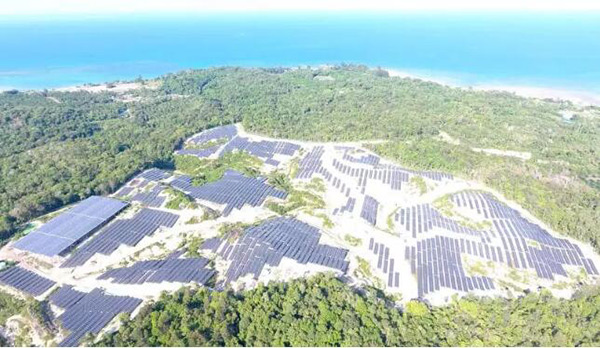 Some solar companys will represent the leading edge of photovoltaic technology, which will be unveiled at the 12th SNEC International Solar Photovoltaic Exhibition, including: FRCN-type back contact components with no front-line shielding, no photo-induced attenuation, and higher power. Shingle single crystal PERC lamination assembly with lower hot spot effect and more stable power generation performance, lower occlusion and resistance loss, higher power output, better temperature coefficient MBB multi-main gate single crystal PERC module and double-sided power generation N-type double-sided double-glass components with superior low-irradiation and temperature performance.