TANFON Solar Power System Factory loaded a 20 feet container in Oct 21st,2021 and shipped it to port of Beirut,Lebanon.there are total 25sets off grid solar system with battery ,including 3kw off grid solar system, 6kw solar panel system, 10KW solar system with battery storage several model can meet the needs of different families.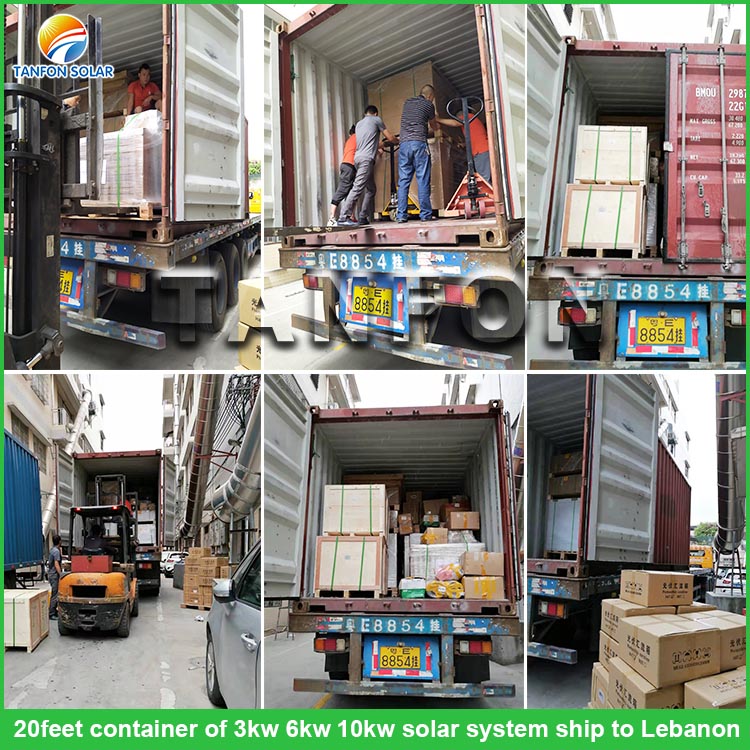 What are the benefits for you to install a tanfon solar system?
After installing Tanfon Solar system, you don't worry about the food in the refrigerator going bad,interruption during online meetings and so on.
Tanfon brings solar products and services to Lebanon, and contributes to solving the people's electricity difficulties. God bless the Lebanese people and hope that the local people will live better and better,get out of the plight of no electricity as soon as possible.
If you have any question about solar power system,please contact us at any time.