How to get off grid solar power system for your home?
Tanfon solar energy manufacturer sale team here to be service for you.
11 years experience in solar area and we have sold solar products to more than 120 countries. Have many off grid solar power system projects for home, factory, hotels, resort, villiage electricty, farm, hospital, office building, etc.
Today our Nigerians customer come to visit our factory, he told us the off grid solar power system is very hot products in Nigeria market.
In recent years, Nigeria has gradually emerged as the largest economy in Africa. In this way, they have overcomed many major systemic obstacles, but now there is still a big difficulty in front of this country, and many observers believe that this will greatly affect their development-long-term power supply shortage.
Now, about 90 million Nigerians live in an environment without electricity, and everyone has to rely on maintaining expensive generator sets. The lack of electricity continues to curb economic growth, damaging investor confidence and causing enormous damage. People hope to own one set off grid solar power system for their house. Fortunately, the World Bank, the International Finance Corporation, and Nigerian local banks and energy companies have already cooperated to find ways to improve this situation.
The Lighting Africa Project is dedicated to helping the development of the private sector, which uses off grid solar power system to provide it to millions of families in the country. In the next five years, this plan will cover rural areas that are not connected to the national grid.
The customer resells solar products off grid solar power system including solar inverter, solar controller, solar battery, solar panels complete kits in Nigeria.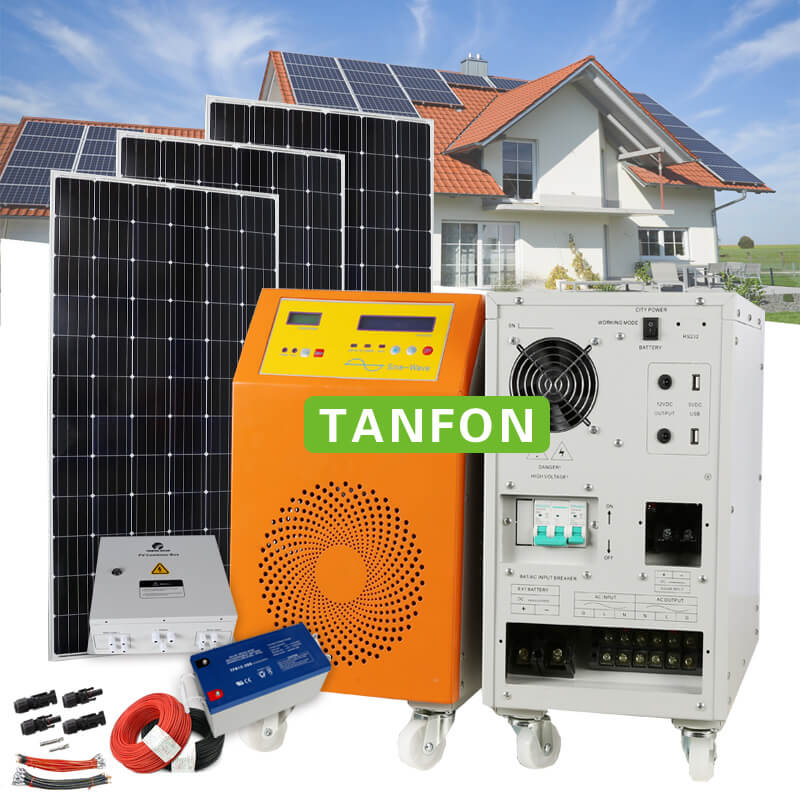 Firstly he went to our factory and he told us that in Nigeria exactly the electricty is unstable and there are not electricty supply in many rural places which is inconvinent for them.
They want to bring hope and green energy for them.
They are looking for the long cooperation suppliers who is factory making all kinds of off grid solar power system solar products in good price and good quality.
The good point is that he is very definitely sure what kinds of product is hot sale and which power inverter and off grid solar power system has good market in Nigeria.
Finally, this customer sign contract with us about distributor of our off grid solar power system.
He said he is very satisfied with our products and approve our off grid solar power system quality so he want to buy some samples first for trial order.
TANFON off grid solar power system projects feedback from customers: