System: 30KW three phase off grid power generator system
Usage: for mine
Country: Gansu. China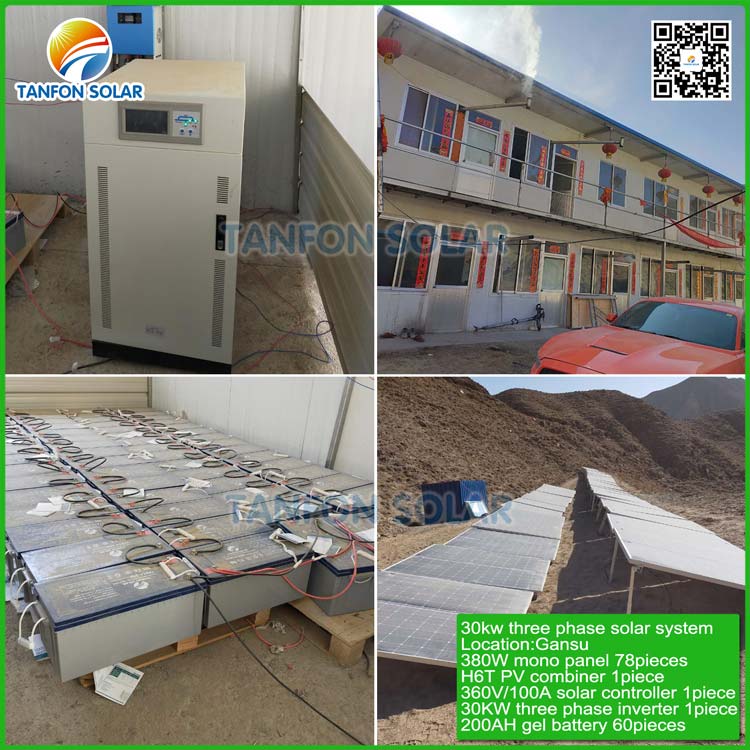 The customer is used in mines and living areas. At the beginning, the customer's demand was 30KW off grid power generation system. The customer told me that it was only used in the living area. We configured a 30KW single-phase power generation system. but finaly they confirm also need the exhaust fan and exhaust fan in the mine It is a three-phase load.
the fan is like this kind:
The three-phase inverter is replaced. The characteristics of the three-phase inverter are:
R + N = 220V
S + N = 220V
T = N = 220V
R + S + T + N = 380V
Both single-phase and three-phase loads are allowed. The sum of all loads cannot exceed the total power.
There is no city electricity or generators at the customer side. All the electricity must be generated by solar energy. He pays great attention to the quality of the product and has selected two for the final comparison. He also emphasized the quality many times. I inform the customer The quality of the product I gave him is the same as government projects (airport projects, hospital projects, school projects) exported to foreign countries. After seeing the case, the customer deeply believed in our products, and finally decided to use TANFON 30kw three phase off grid power generation system.
The lowest temperature in Gansu is -10 degrees, and our entire system can also work well.