Mr. Gregory is from Georgia, because his farm is far away from the city and there is no electricity, the farm is raising the cattle. He found us on our official website (www,tanfon.com). At first he said that he just wanted to learn about Stand Alone Solar System because he was using diesel fuel. The generator is troublesome to maintain, and the noise is loud. The monthly maintenance fee is very high.
He does not know how much electricity he has in a month. So we asked him what loads he use in the farm. He has air conditioners, water pumps, refrigerators, and washing machines. Lights, other household appliances, and a staff dormitory. After our full discuss, we suggested him the off grid 30kw solar system. The customer also want to use the generator to connect with the inverter as the backup. It needs automatic start function.
Our inverter uses solar energy during the day and use the battery power at night time. If the battery low-voltage,the inverter could automatically starts the generator.
He is very satisfied with this technology. After discussing with his engineers, finally he confirmed the order. Our Off Grid 30kva solar system must bring the continuous green energy to his farm use.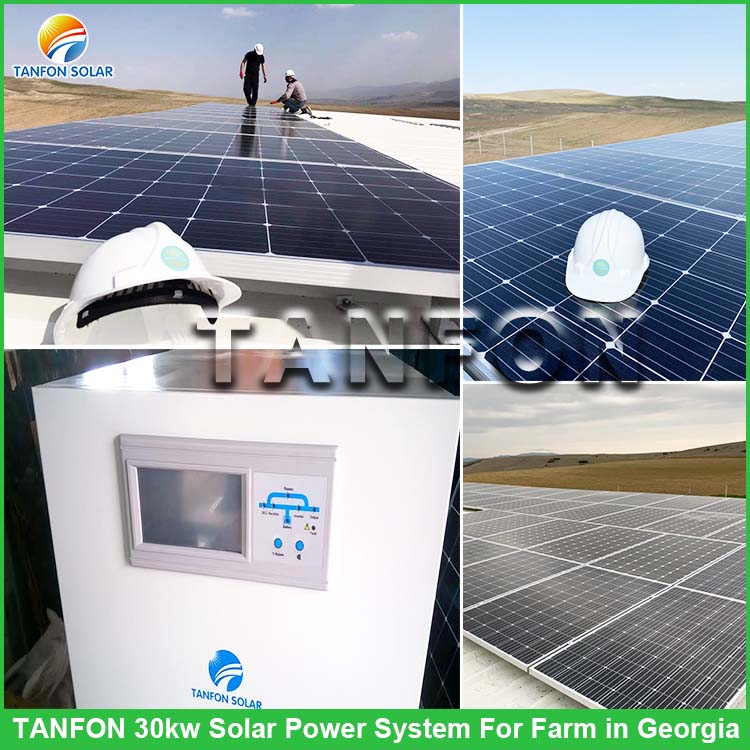 Related Products:
20kw Three Phase Solar System 20 Kva 3 Phase Inverter Generator
60kw Solar System Inverter Input 1 Phase Output 3phase Pv Sets Price
10kw 3 Phase Off Grid Solar System 10kva Generator Photovoltaic Energy