Cooperation between Photovoltaic Solar Power Generation and Containers
Solar energy is an inexhaustible and sustainable energy source. Many countries are vigorously developing solar power generation technology. Photovoltaic solar power generation technology has developed rapidly in China. Solar energy can not only provide power for automobiles, but also energy for spacecraft. If it can be closely combined with the current container houses, it will bring any movable houses to container houses. An incomparable advantage.
Container houses are now used a lot, a large number of them are used in construction sites. Because of the convenience of movement, environmental protection, long service life, they are very popular, but the main shortcoming is the lack of electricity supply.
So will need solar power generation system to produce power, the following picture is from Nigerian client's feedback. At the beginning, he told us he want solar power generation system for his container houses use, and he show us the container house pictures, the solar panel will mount over the container. Considering the top area of the container and the customer's electrical load and daily electricity consumption, we designed a 3KW solar power generation system. In order to save space, the solar power generation system configurate with 3kw inverter charge controller and battery hybrid all-in-one box, 12 pieces 250W solar panel. We supply the complete set 3kw solar power generation system for customer.
The panel bracket can bear wind load: 55m/s, snow load: 1.5kn/m2, structure is Anodized Aluminum + stainless steel + Angle adjustable.
This customer has used the 3kw solar power generation system more than 3 years, it has been working well. Get high evaluation from customer, not only convenient to use, but also save customers a lot of electricity bills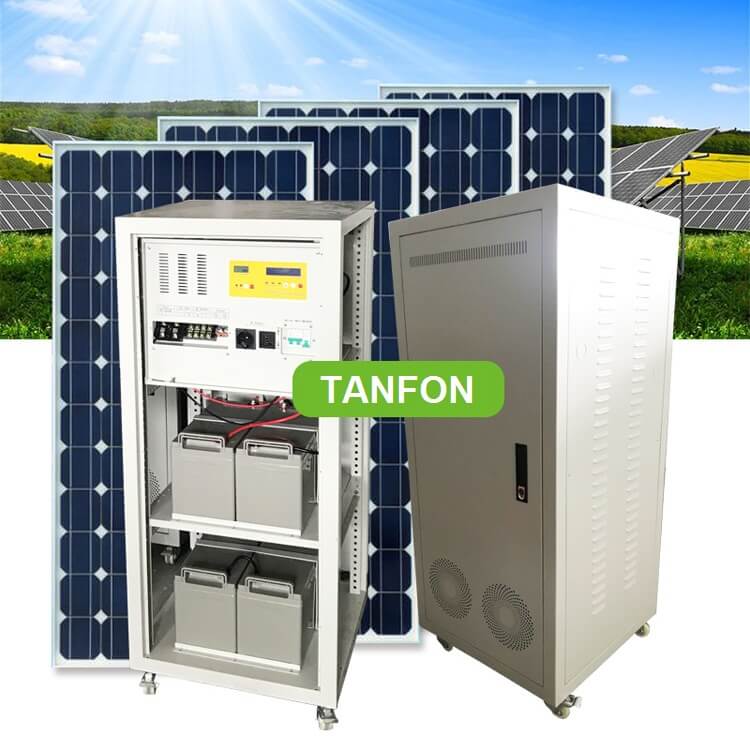 More information please feel free to contact with TANFON team.