Location :Zimbabwe
Power: 3kw solar power system complete with accessories
Usage : for resales home use
TANFON mission: Make the world away of the expensive electricity
TANFON advantage:German technology, Chinese prices, global service
Why Francis buy SP3KW solar power system from tanfon?
Because Francis know TANFON have customer in Zimbabwe ,and call our customer know the solar system working perfect .

Then he send the picture of his roof (is difference with charles),and confirm his roof also can install ;
We help to solve some cable issue with Import Licenses and SI 122,and BV COC.
Tow sets SP3KW solar systems .
About the produce:10days.
About shipment:TANFON company help ship to HARARE port .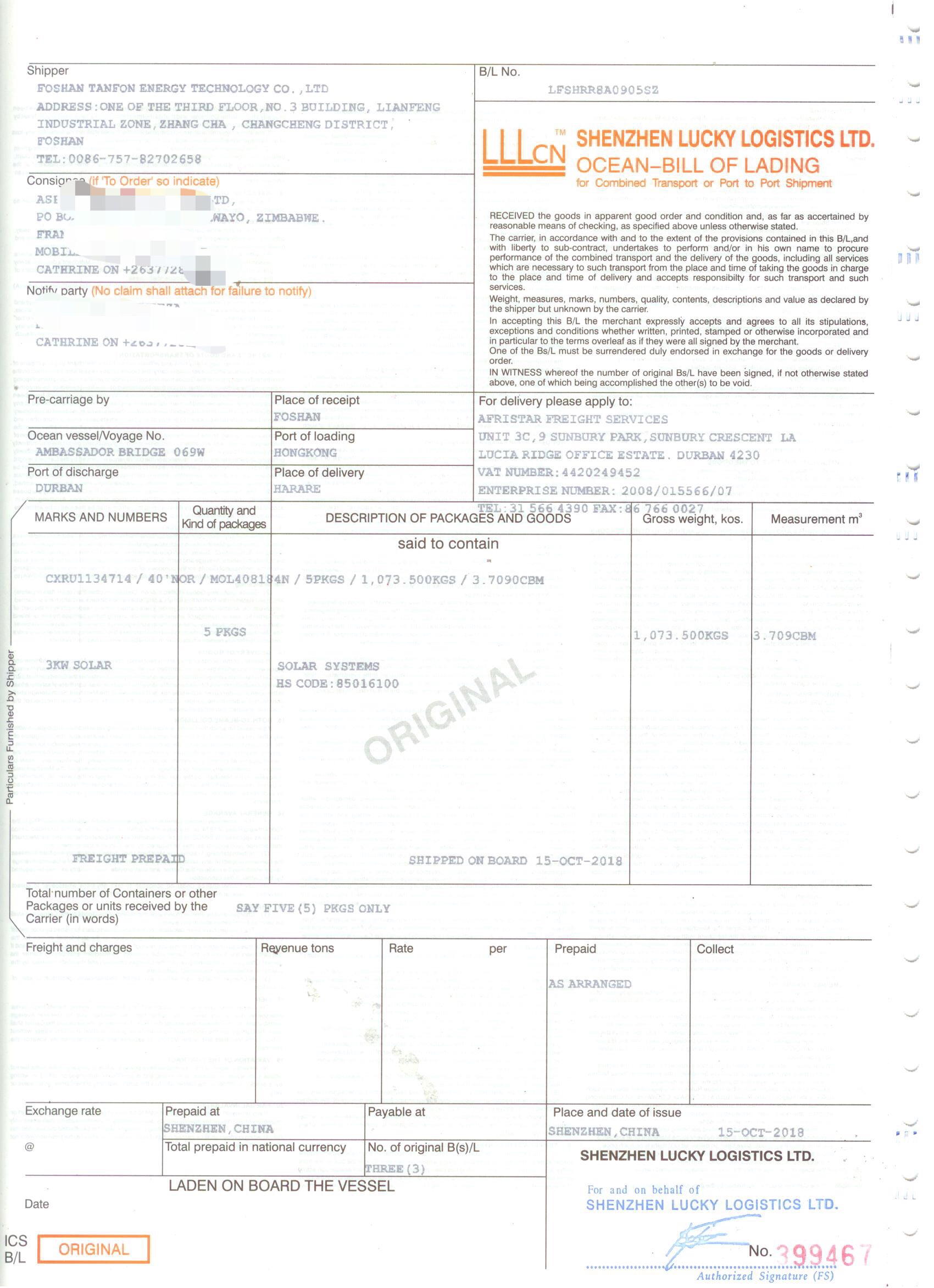 One of SP3KW solar systems is used to drive :TV, fridge, lights, kitchen appliances, 1 air conditioner, 1 video camera, 4 computers.
And feedback that the system is working fine .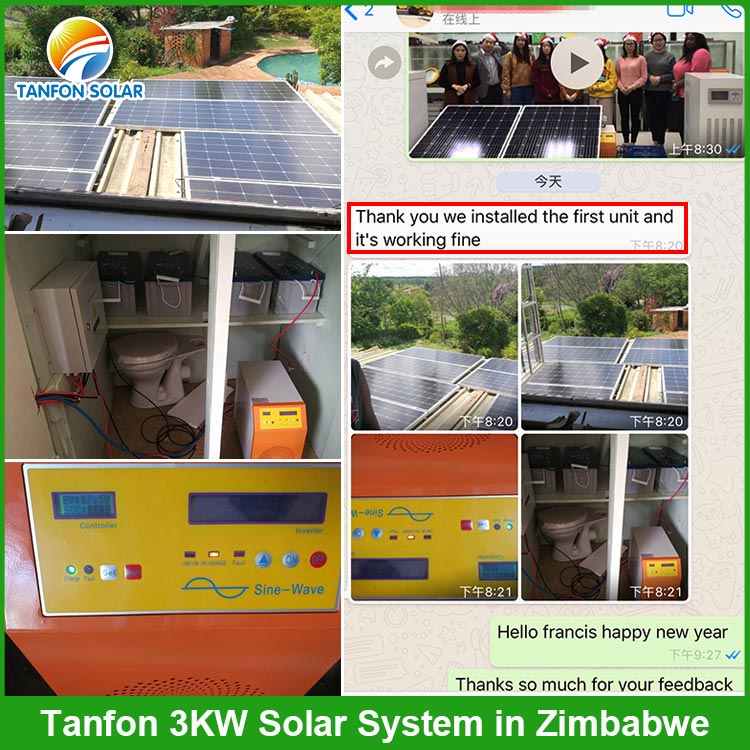 Welcome to contact us discuss more solar project ,we are no only sale product for you ,We are Solar solutions provider.