[ French ]
Bonjour,
Aujourd'hui je vais vous presenter nos produits et vous montrer nos projets déjà realises.
Ici nous avons le kit complet qui est compose de panneaux solaires, d'onduleur hybride et de batterie, de l'autre cote nous avons les climatiseurs solaires, le refrigerateur et les onduleurs.
A cote nos avons l'eolienne, pour finir voici nos lampadaires solaires qui peuvent etre utiliser devant les maisons, dans les ruelles et un peu partout.
Cette carte represente, les pays dans lesquels les produits de Tanfon sont déjà presents: a savoir l'Afrique, l'Europe, les Etats Unis et l'Asie.
Nous avons realise des projets d'ecoles, d'hopitaux, d'aeroport, de bureau, de poulaillers….
Ces schemas representent nos differents systems.
Dans le même temps, j'annonce que la marque "Envie Solar Prestige" de Tanfon sera bientôt présente en Afrique de l'Ouest et bientôt sous la marque TANFON partout dans le monde.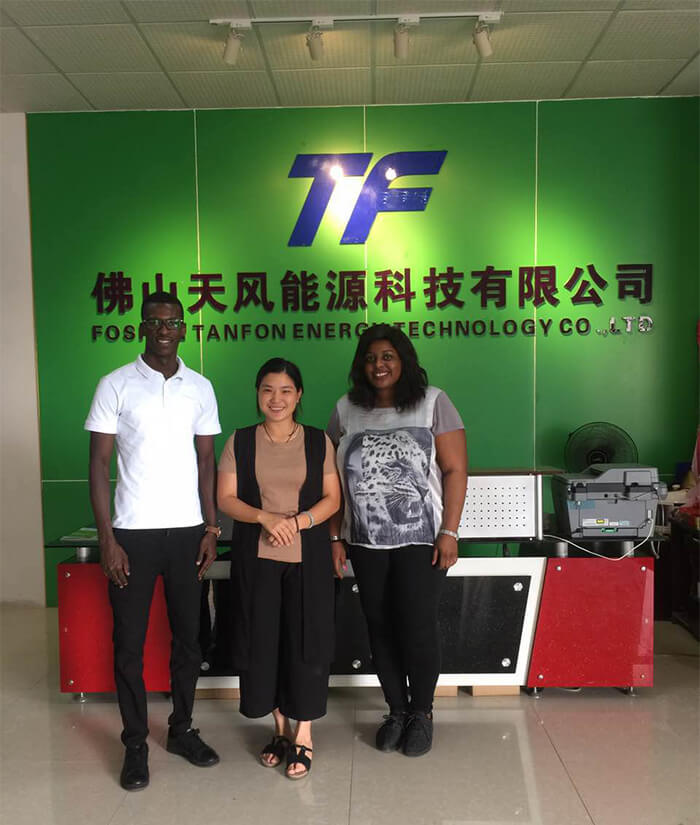 [ English ]
Hello,
Today I will present our solar products and show you our projects already realized.
Here we have the complete kit solar products that consists of solar panels, hybrid inverter and battery, on the other side we have solar air conditioners, refrigerator and inverters.
At this side we have the wind turbine, to finish here are our solar street lights that can be used in front of houses, in alleys and everywhere.
This map represents the countries in which Tanfon's products are already present: namely Africa, Europe, the United States and Asia.
We realized projects of schools, hospitals, airport, office, henhouses ....
These schemas represent our different systems.
At the same time I announce that Tanfon's brand" Envie Solar Prestige" will soon be present in West Africa, and soon our TANFON brand everywhere in the world.