Nowadays is a society with too much homogenization. Nothing is that can't be bought, unless unexpected.
Why do the products look like the same kind of products, and the price difference is so big?
The solar panel system suppliers are all talking about their quality, but I have not bought any good or bad solar panel system products. How do I believe whose quality is better and worse than others?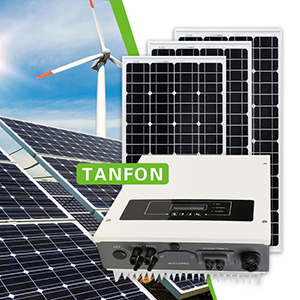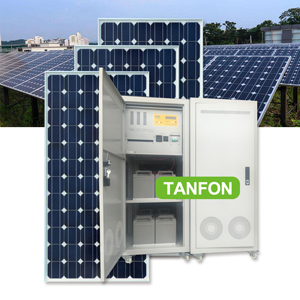 When we are choosing a solar panel system supplier, besides the price, we must still think about the value. Then, let's answer the doubts in your heart.
Q: Why are solar panels from other suppliers guaranteed 25 years, and your solar panels only 10 years?
A: First make sure that the solar panels 25 years warranty he said is a free warranty or a paid warranty policy. Because many solar panel system suppliers just said that the solar panels warranty is 25 years, but the specific warranty is not said, many customers have been deceived!
The life span of the of solar panels is 25 years. At present, there is no guarantee period that can completely cover the service life of solar panels, so it is impossible to achieve this guarantee period. In addition, once the solar panel is damaged, it can only be replaced by a new one, and repair is impossible. So our 10-year warranty means that during this period, the solar panel is damaged and the new solar panel is replaced to the customer. The after-sales service of apple's mobile phone is the same, the actual service life of the phone is 3-5 years, the warranty period is 1 year, and only change not repair.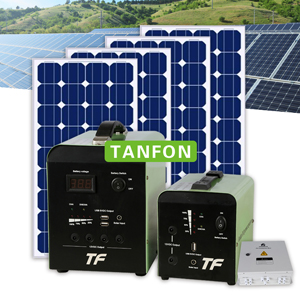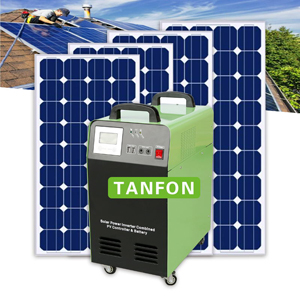 Q: Why not follow the 25 year warranty for most solar panels system suppliers?
We don't want to confuse customers with the surface. TANFON has to be a very responsible brand enterprise. We provide real free warranty service of our solar panel system products. Our plan for the next five years is to establish customer service centers in 12 regions to truly realize the one-stop service of solar panel systems from production to installation and after-sales service.
TANFON is already the VIP member of ALABABA, MADE-IN-CHINA for the 10th year. We won't use ambiguous warranties to win short-term customers to undermine the company's long-term strategy.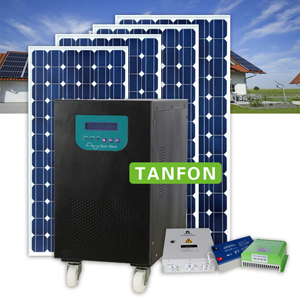 Q: Do you know why other solar panel system suppliers dare to give this warranty time?
Because as a new trading company, all the warranty strategies only want to win more orders. Most suppliers who dare to write the warranty period are not confident, or have different quality products. You can investigate the background. Only 1 year, 2 years, 3 years of ALIBABA members, how to guarantee for 25 years? This is just their irresponsible business means.
Q: Why other suppliers solar panel system products' price is cheaper than TANFON?
As for solar power system, we need to compare:
1) Is the number of solar panels of solar panel system the same? Is the solar panel polycrystalline or monocrystalline? The price is different.
2) Is the number of batteries the same? It determines the price of the whole system is different.
3) Is the wire specification the same? Since we are a factory, we will make battery lines and terminals by ourselves, so that customers can install them immediately after receiving the goods, and no further processing is required.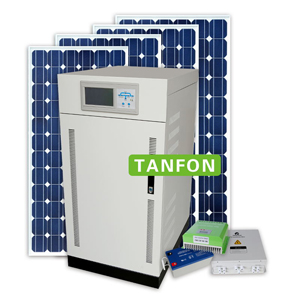 Q: Can you give me a reason? why choose TANFON?
--We have installed solar panel systems for government, airport, school, hospital, village, farm, commercial building, home and so on.
--Since 10 years, Tanfon is among of the Gold Plus Supplier in Alibaba and a Top Diamond Member, verified by SGS
--We are among the Top 10 supplier for solar panel system and inverter in Alibaba with total USD1844614.81(until 2019-01-01) trade assurance amount of money which insure the safety of your payment.
---And pass SGS certification original document, SGS company inspection, testing, supervision, and the original report can ensure quality and reduce tariffs

Starting to deploy customer service centers in key regions around the world, truly relying on solar energy companies that you rely on for production, sales, and service.
(In the new year of 2019, you are welcome to join the mission of TANFON - Make the world away of the expensive electricity)