Location : Tanzania
Power: 100w solar street light
Usage : Factory
Solar energy street lamps are composed of three main parts: solar panels, street lamps, batteries, and controllers. The controller is connected to the solar panel to supply the street lamp and the battery, and does not need to be connected to the city grid to work , thereby forming a solar street lamp (completely relying on solar power to generate light)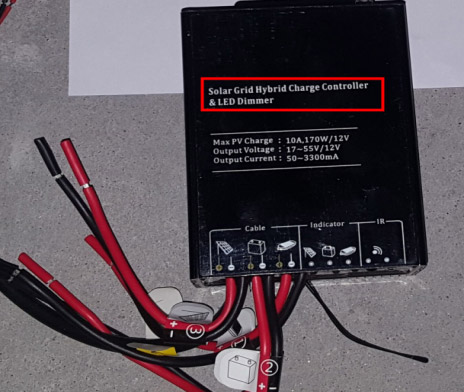 This 100w solar street light project is for a private factory use. They want to try new energy, but at the same time they worry about the rainy days, there is not enough sunshine to produce solar energy to make the street lamps work, so they find us and let us find ways to make solar street light as the same time use city grid and solar energy
Taking into account the customer's problems, through the communication with the engineers, we let the original solar controller was transformed into a controller that can simultaneously connect the city grid and solar panels.
Now the customer has completed most of the installations through our guidance, and the feedback street lights are very bright enough to illuminate the factory roads.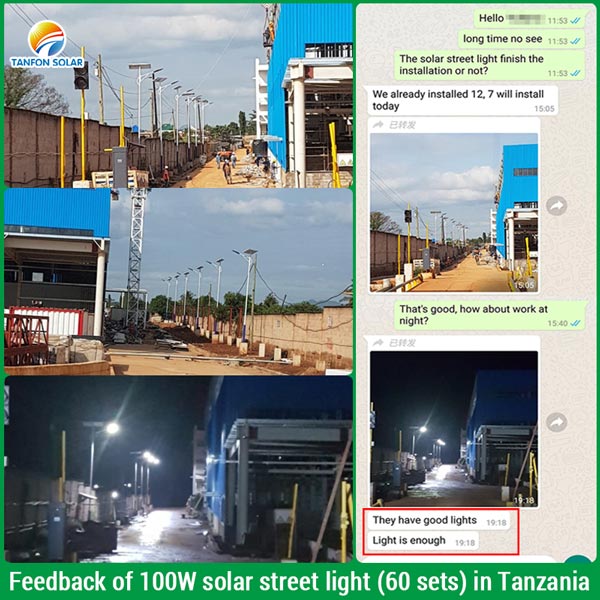 If you want to know more about the 100w solar street light, please contact us.
Choose Tanfon to solve your any solar problem