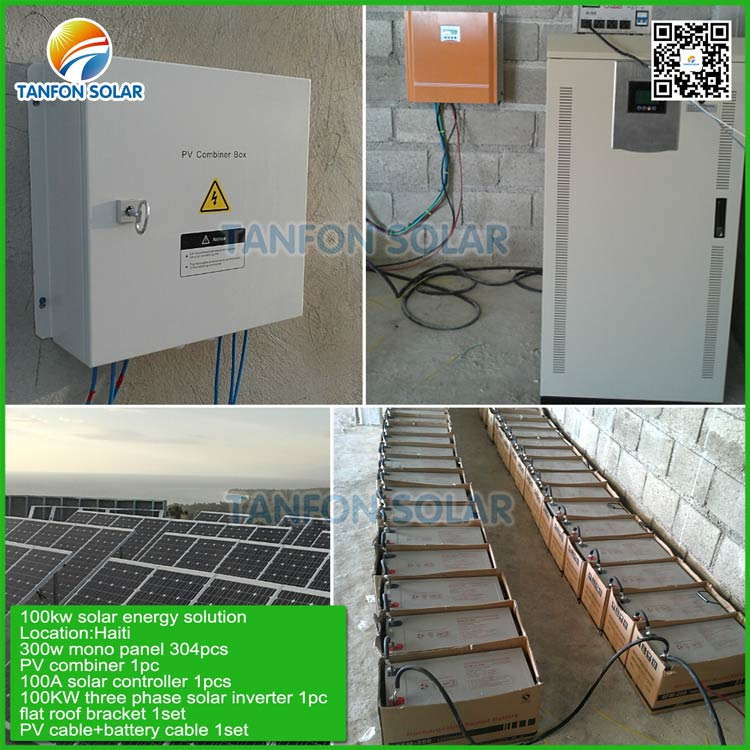 The customer found TANFON online in 2013. He has a gypsum board factory. He mainly wants to buy one set solar energy system save some electricity costs for his own factory because the local electricity is not particularly stable, which leads to frequent shutdowns of factory equipment.
The demand was communicated with the sales of TANFON.The first discussion decided that the 30KW solar energy solution system was enough.
Jorge He is a very thoughtful person and he wants to install a hybrid system of solar energy solution and wind energy so that he can work during the day and night. But according to GOOGLE map, the wind speed in that place is not great, and the installation of wind turbines does not generate electricity obviously Effectively, we still recommend using only solar systems in the end.
After a few days, he suddenly decided to have a 100KW solar energy solution, because their government was allowed to sell excess electricity to neighboring factories.
100kw solar energy solution
Location:Haiti
300w mono panel 304pcs
PV combiner 1pc
100A solar controller 1pcs
100KW three phase solar inverter 1pc
flat roof bracket 1set
PV cable+battery cable 1set
Carry his 3 pcs 15kw factory matchine(is not 3 matchine working togerther),some light,computer,and normal load
After install it ,customer send this solar energy solution system picture and feedback ,
We are happy that help customer Fulfill his needs.
TANFON's advantage: free site surveys, design, production, installation,
and maintenance with all the efficiency of a one-stop-shop.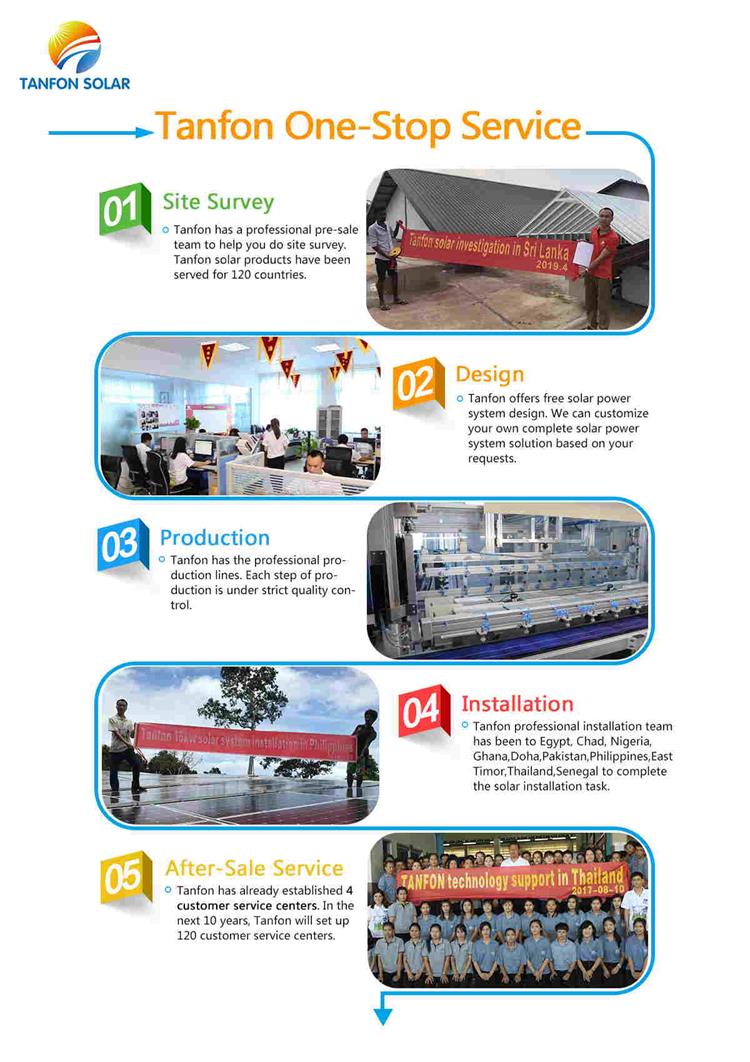 In this Internet age, don't just look at what they say, you must look at how they do it, and TANFON will be consistent in words and deeds, and carry out solar energy solution services to the end