10 kw inverter solar panel system use for small resort in Kenya
Tanfon Solar, 11 years manufacturer, focus on solar energy system projects design and installation service. Tanfon Supply: free site survey, design, production, installation, maintenance of one-stop service.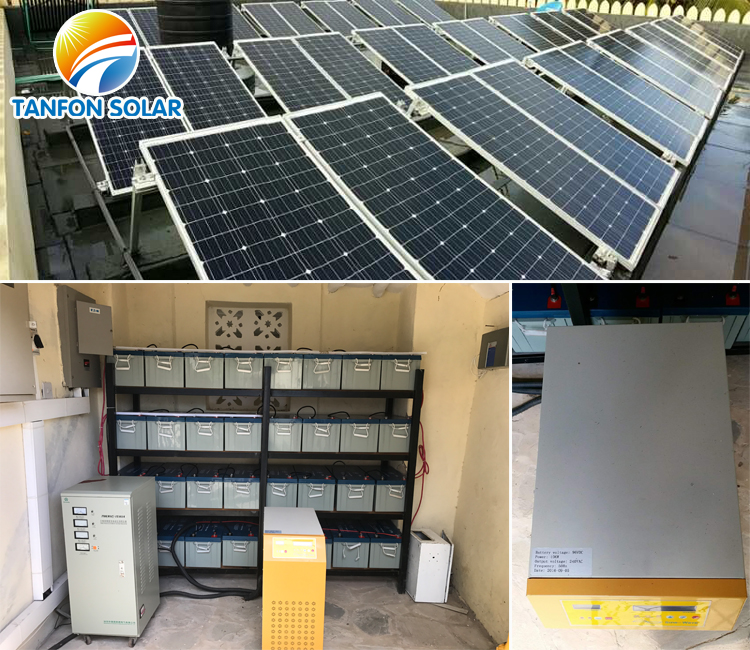 Mr. Chabin from Monbasa, Kenya, who has bought TANFON SP10kw solar residence system kits in 2016, installed the system in his small resort to supply the whole resort electricity power. This 10kw inverter solar power system carrys 4 buildings electronic loads, appliances including TV, lights, fans, refrigerators, cooking machines, washing machine.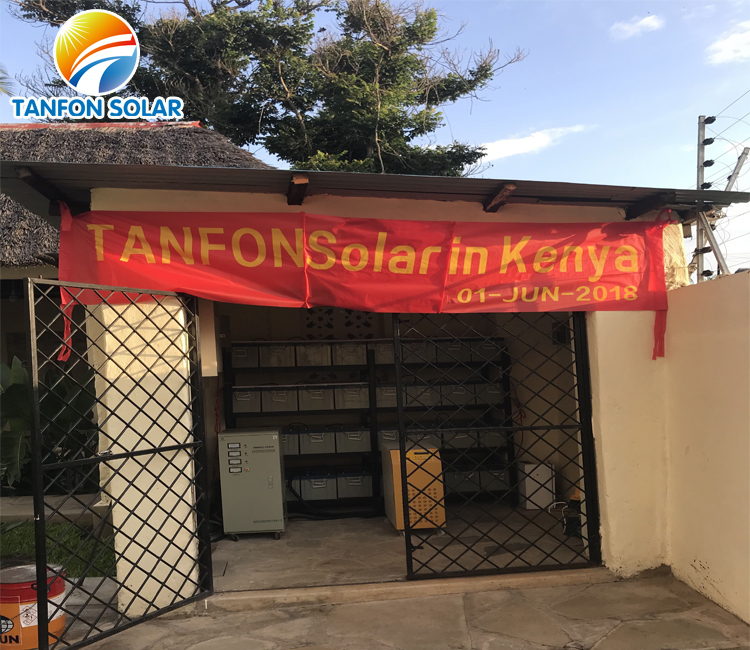 Our company have attent the Kenya Fair on May 29th-31th, and went to visit Mr. Chabin. We are very happy to get a favorable reception from Mr. Chabin about our solar products, he also very happy to share with us about the system working. He said: "the system not only help them get rid of the diesel generator noise, but also help to save $400-$500 electricity Bill every month.
40 pieces 200w mono solar panel for the 10kw resort used solar system

10kw solar energy system include 1pc PV combiner, 32pcs 200AH gel battery, 1pc SC10kw solar hybrid inverter with controller built-in.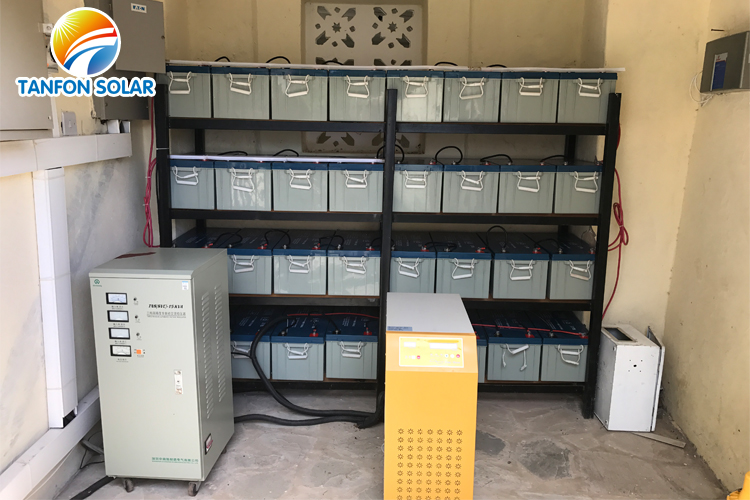 Do you want to get the best service to buy solar home system form China?
Choose Tanfon Solar, Choose satisfaction.