Why customer place the order of solar products in TANFON at first time visited?
On 21st September morning, There were 3 customers from Kenya called our manager that they would like to visit our factory, at the before, they has not contacted us.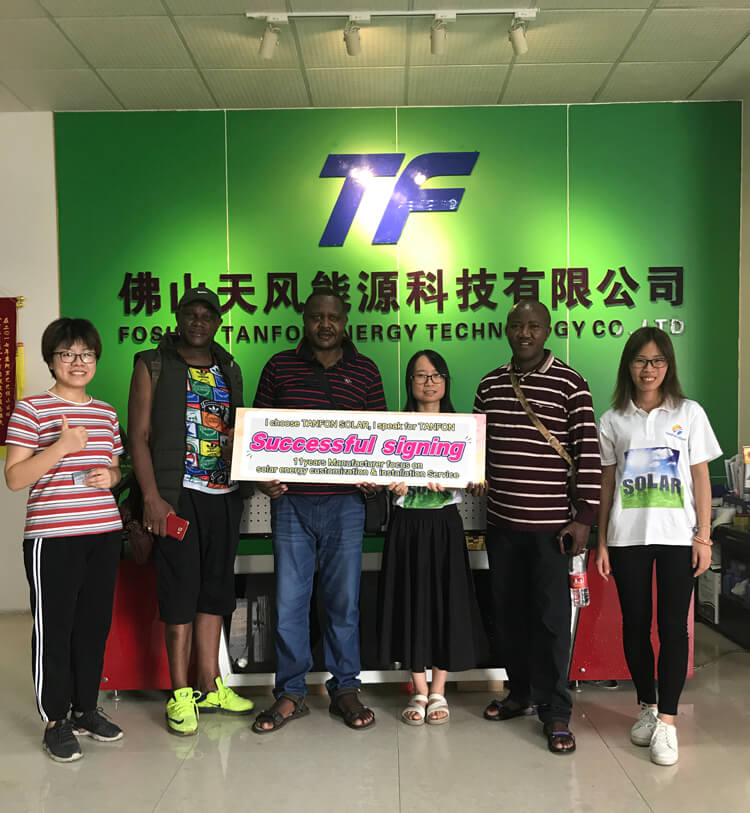 About 11 am, they arrived at our factory. Firstly, visited our workshop, and then showroom, I introduced our solar products. During the time in the showromm, they didn't have any expression. After that we went to the meeting room for details discussing, one of customers called Tim, he show me what they want, it is very clear.
The system configuration they want as follows:
20pcs 200w solar panel + 60A controller + 5kw 48v inverter + 16pcs 200ah gel battery + cables.
Because we often supply complete solar power kits to our customers, and I found Tim's configuration of the solar system without pv combiner and panel rack, I asked Tim whether he already have the pv combiner and panel rack. Actually they didn't know what is pv combiner, ignore the need for the panel bracket.
Then I told him the pv combiner fuction: Multiple PV strings inputs, Simplify wiring between PV array and controller, protections to controller, Wide range of DC input voltage, Prevent hot spot effect, lightning protection, isolation --- to prevent solar panels anti-irrigation.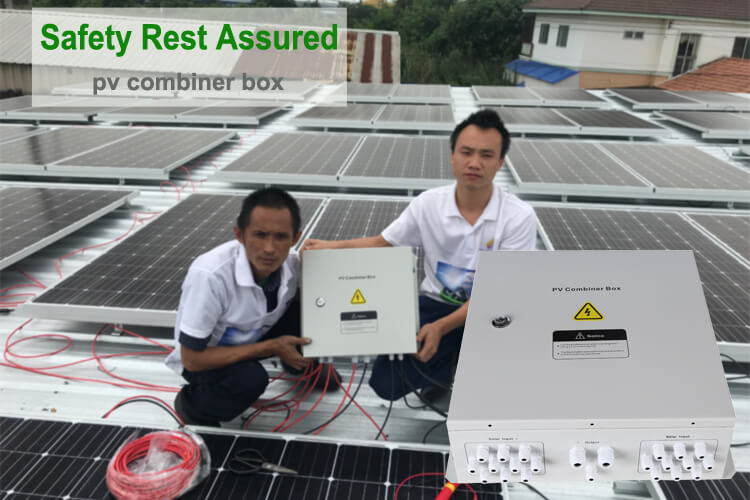 In general, solar panels are allowed to be used in parallel at nominal voltages, but only after proper handling. When in parallel must ensure that solar panels will not occur between the internal friction, which requires the addition of combiner box, the combiner box can prevent counterflow (anti-irrigation), to prevent internal friction. If you do not add confluence box, solar panels may not be placed at the same time by the sun, one is not according to one, a part of the current will be poured into the sun without solar cells, will have a hot spot effect, Solar panels will turn black and eventually burn out. "
He said: "Oh, that's good, we must need it !"
About solar panel is according to installation environmental science, so we asked him the solar panel will install at where, he said at roof and show his house to me, it is very nice house, the roof is slope.
According to Tim's requirements, we designed out suitable solar power system for his house used. We have sold many home solar power system to Kenya, and have resort, hotel used solar projects, etc. And we show the pictures and feedbacks from our Kenya customers after using the system to Tim. He is very excited, and said: "that's great, your company solar products is good. I found the right supplier finally here." At last, Tim placed the order to us and paid the deposit at our factory. Not unique, last month another Kenya customer visited us, also paid the cash at our factory, bought solar power system and solar street light system.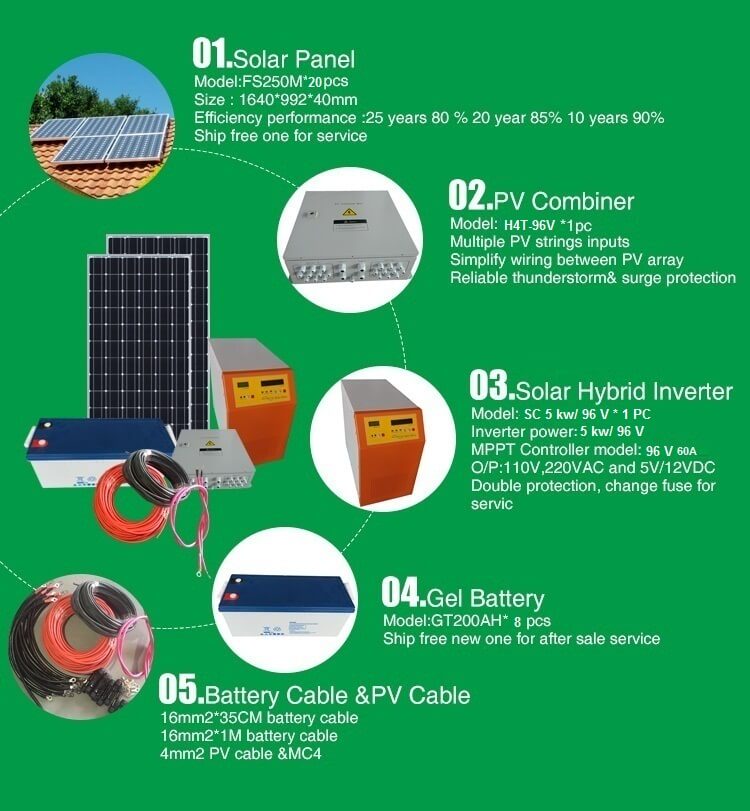 Tim and his friend are very believe ours quality and finally decision to buy. We are very appreciated for their trust. We insist on using good quality raw material whenever and wherever. Our company's philosophy is: one-stop solar energy service platform