How is TANFON solar power system to save customer electricity Bill in Tanzania
John is CEO of *** company in Kenya and Tanzania. In 2016, John found our company to contact us through Google platform. At the same time, he also contacted with others solar energy products suppliers. After know more company details and products details, after comparison, John choose to cooperate with our company TANFON. It is our TANFON pleasure to cooperate with John and received the solar power project for seed company used in Tanzanian.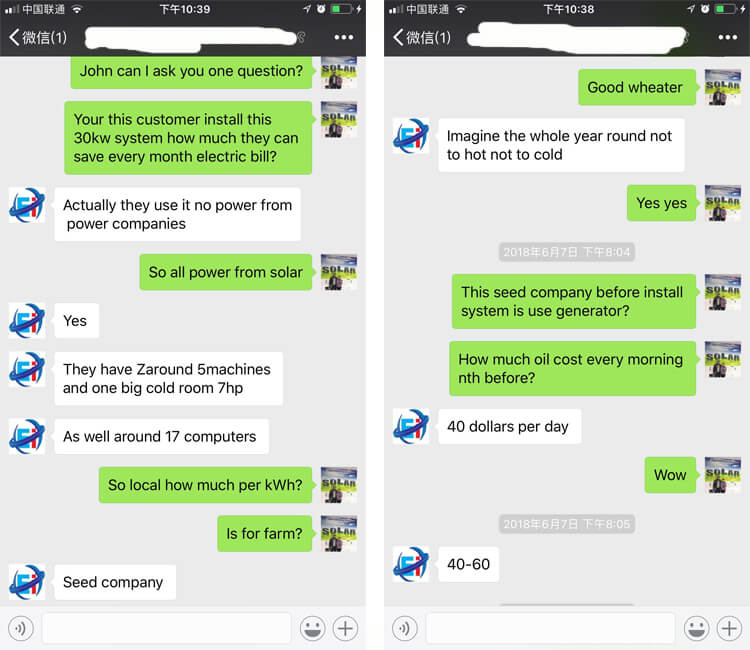 The first time cooperate with our company, John place the order of one set 30kw solar energy system. The system is used to supply electricity power for one company building, taking 5 machines and one big cold room 7hp and 17 computers etc.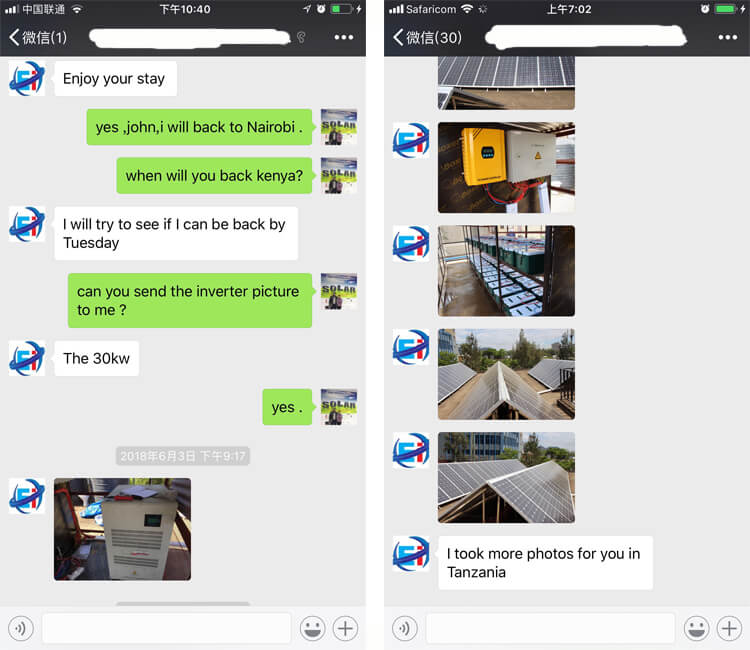 The company is in Arusha city, Tanzania. Because the local grid electricity is not stable, before buying the off grid 30kw solar panel system from us, they used 30kw Diesel power generation system to supply power. The disadvantage of using diesel generator is used USD60 diesel cost every day, sometimes also need the grid power supplement, and the grid electricity price is very expensive. What's worse, the diesel generator make big nosie when running.
Our company had attended the Kenya Fair in May, 2018. John knew our company would attend the Fair in Kenya, he drove three hours to Kenya from Tanzania, deliberately come to our booth.
How does solar energy work? At the booth secene, John communicated with us about the working and maintenance of this 30 kw solar system.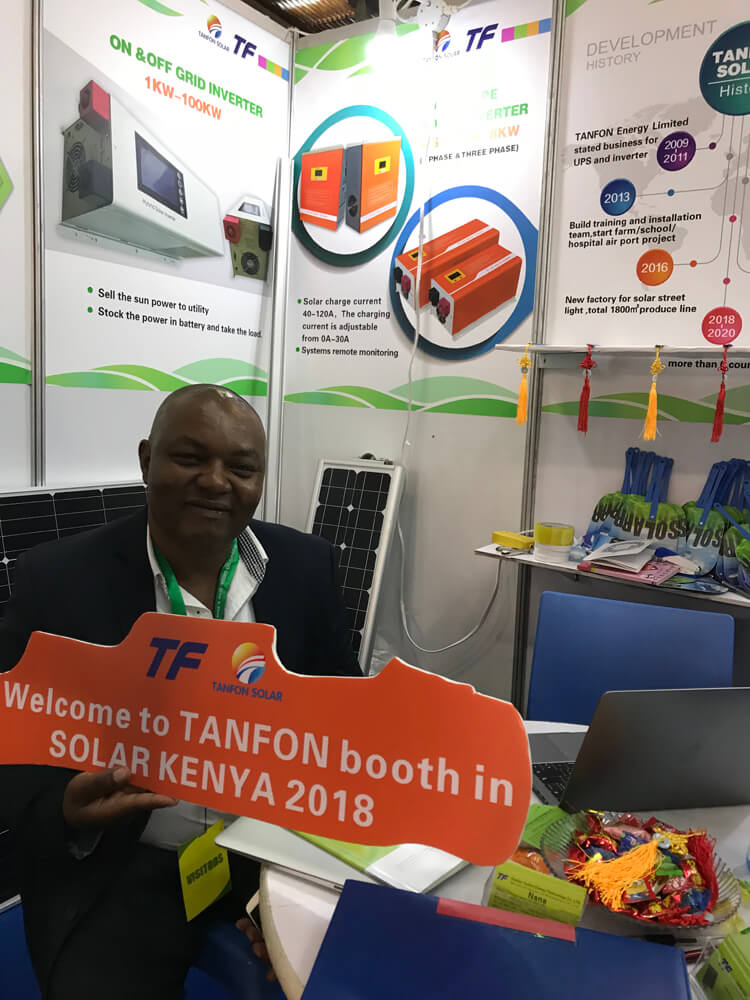 Until now, TANFON 30kw solar power system have run more than two years, help hime to save a monthly fee of USD2050, that means saving $26400 a year.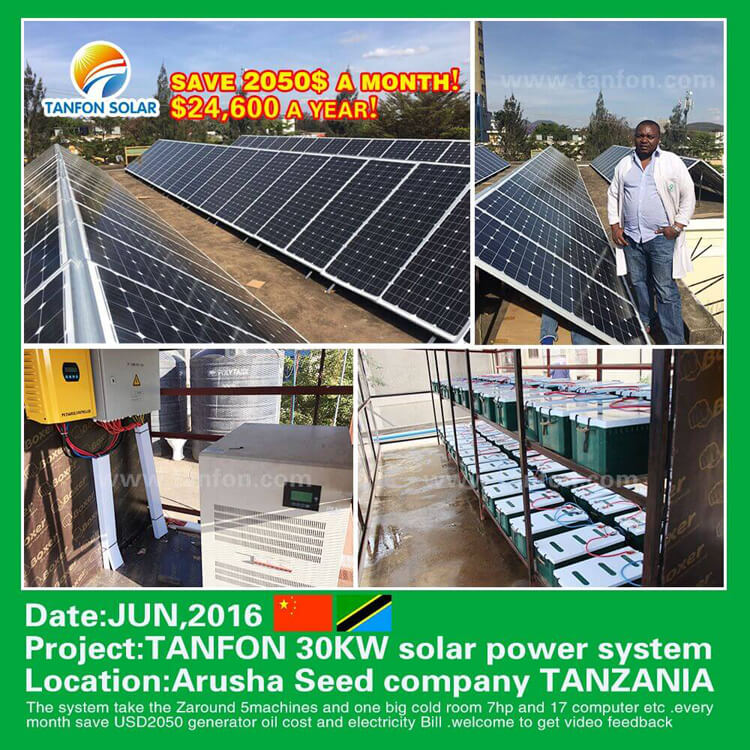 We are proud to help our customers save money and increase value. TANFON has been working hard all the time. We have been doing all kinds of projects, the company's vision--using the quality of government engineering projects to serve more people around the world and improve quality of people life.