Tanfon engineer go to Qatar install 3kw solar panel system
Qatar has abundant oil resources, and its annual temperature is generally 25-45 degrees Celsius. Most of which is covered with sandy deserts. In desert, the city grid is unstable and almost no city grid. So how to fix this problems?
They have abundant sunshine, why cannot use power solar panel system to supply electricity? Like our this Qatar customer, he want to start his business on solar energy area, so he plan to buy one set 3kw solar panel system for his house electricity supply to showing to his customer. At the beginning, through friend introduce, he know TANFON Solar and send the inquiry to us. When we receive his inquiry, ask some questions and konw his house appliances load information, design out suitable 3kw solar panel system for him, he is very satisfied with our 3kw solar panel system solution, this solution include: 12pcs 250w solar panel + H6T PV combiner + 3kw hybrid solar inverter + 8pcs 200ah gel battery + panel bracket + pv cables and battery cables etc..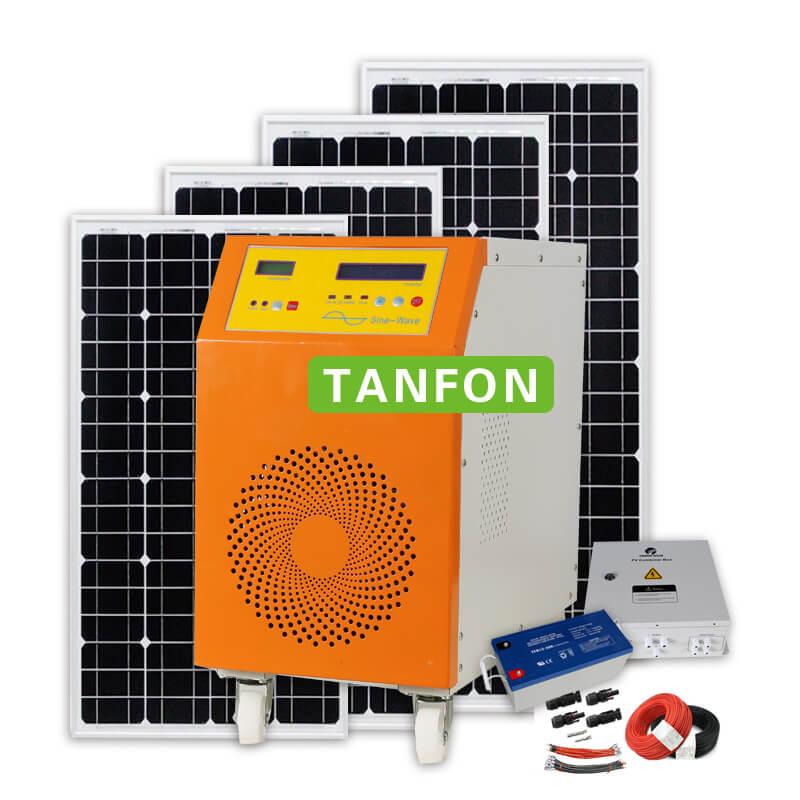 But at the same time, he didn't know how to install this 3kw solar panel system, we ask him if he need support on installation, our installation team egineer can go to his local help him, "Wow, your company also have installation service?" he very surprised. Of course, we have this service, but this service is not free, some big solar panel system projects will need our engineer to guiding installtion, normally, home solar panel system small power, it is very easy to install, we just send the solar panel system connection diagram and the video to our customer, they can easy to finish installation.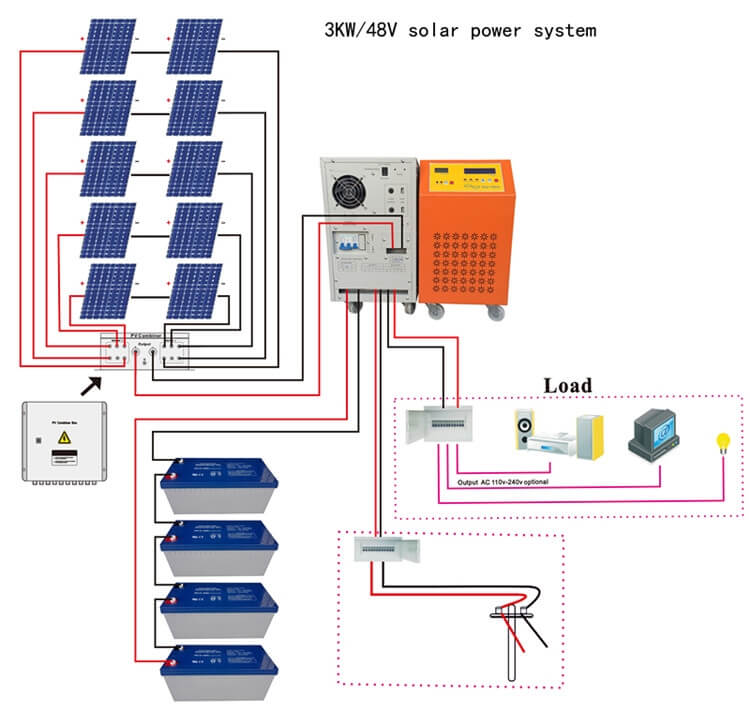 Because this customer want to sale solar products in the future, he also want to learn more about solar panel system, he ask our engineer to help. After we told him about this 3kw solar panel system installation fee, he think that is not expensive, because besides helping him install the system, our engineer also can help him train his staff to install solar panel system, this is good for developing solar energy in the future. Finally, we sign the contract about installation. When the goods arrived, our engineer went to customer house, Qatar, train his staff to install the solar panel system and help him to install his 3kw solar panel system. The process took about three days, the system smoothly finish installation and his staff all knew how to install a complete solar panel system.
They are very happy and appreciate our TANFON team providing him good quality goods and professional training.
Where can find good quality and best service of solar panel system in China?
TANFON SOLAR, the best solar energy supplier for you, factory is located in Foshan city, Guangdong provice, China.