Double output inverter 2 phase voltage for South America feedback
Mr. Fabio, who is from one Mexico solar company, at the beginning they are professional on solar lights, solar umbrella, solar Alklinizer, solar camera, solar air conditoiner, solar power bank.
Last year, Mr Fabio found us Tanfon Solar, and want to cooperation with us. Before to establish long time cooperative relationship, he want to be sure our solar products quality, so buy one piece our normal inverter, off grid pure sine wave power inverter to test. The inverter installed to use in one hotel, and the hotel do not have any electricity, just have generator.
Few months using with the inverter, Mr. Fabio give feedback to us, said that the inverter was working perfect.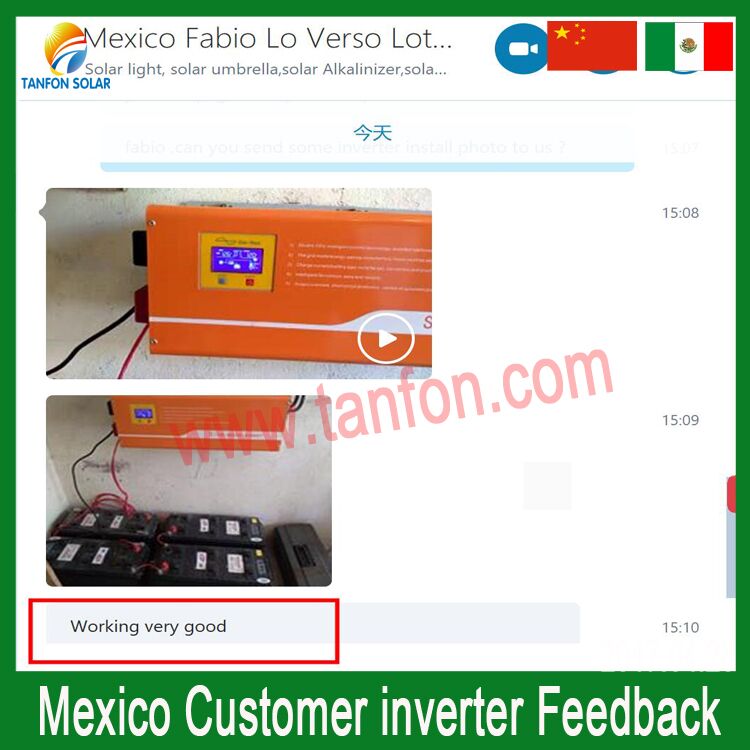 This time he want to buy double output inverter, two voltaget output AC 110V and 220V, 60HZ product.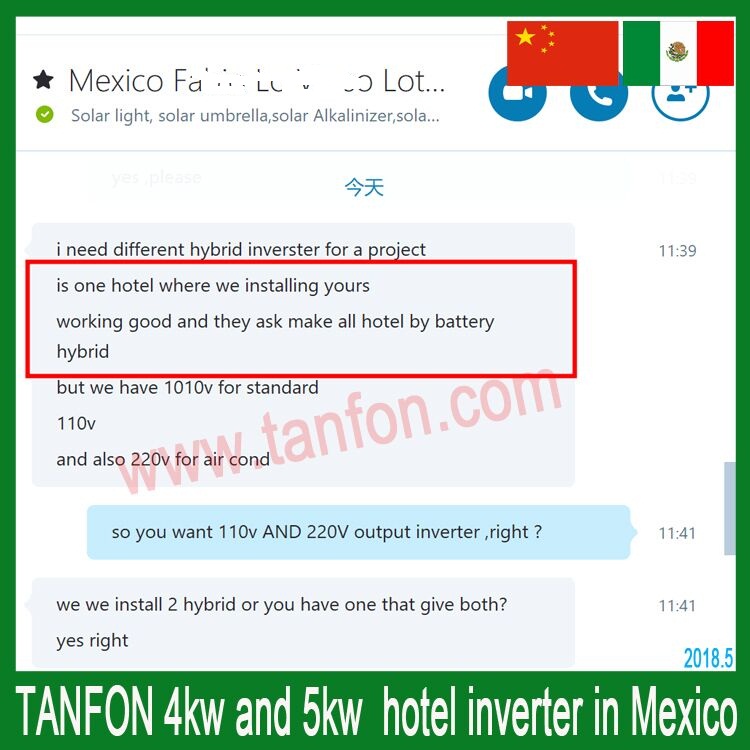 After discussing the details, we know well about Mr. Fabio request.
AC output 110V for normal load: TV, light, fan, charge;
AC output 220V for air conditioner load.
Our this double output inverter is very suitable for South America market.
Inverter advantage:
1)Our has its own professional R&D center, which includes software, hardware and structural engineers
2)The inverter through 100 times per hour Cycle Dropout Test, Ensure system quality
3)Change fuse for service, save time and money on after sales service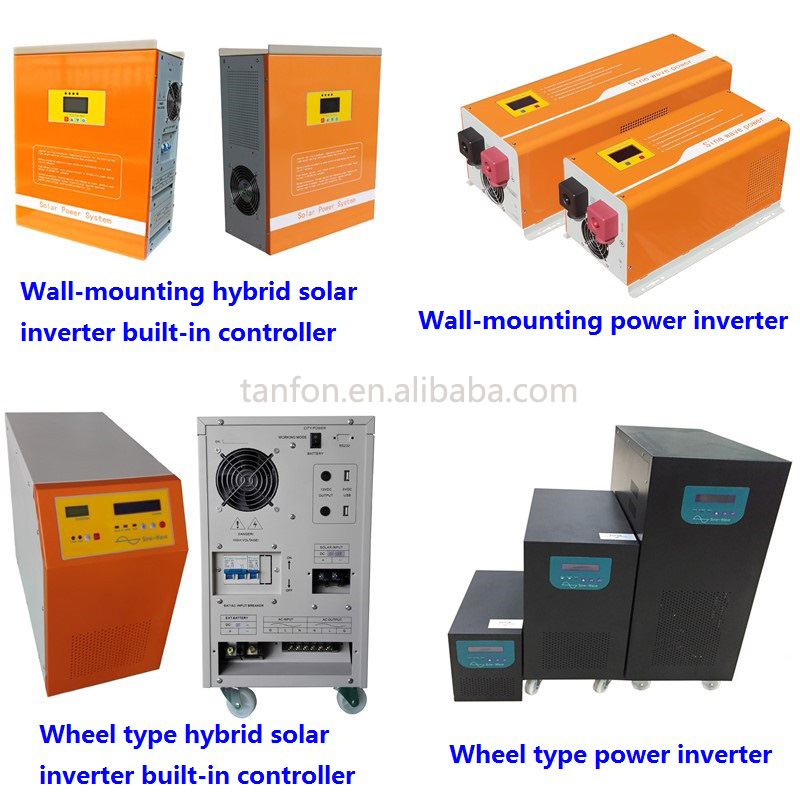 If you also need double voltage AC output inverter, please feel free contact our team directly!