On and Off grid hybrid Inverter grid tie with battery storage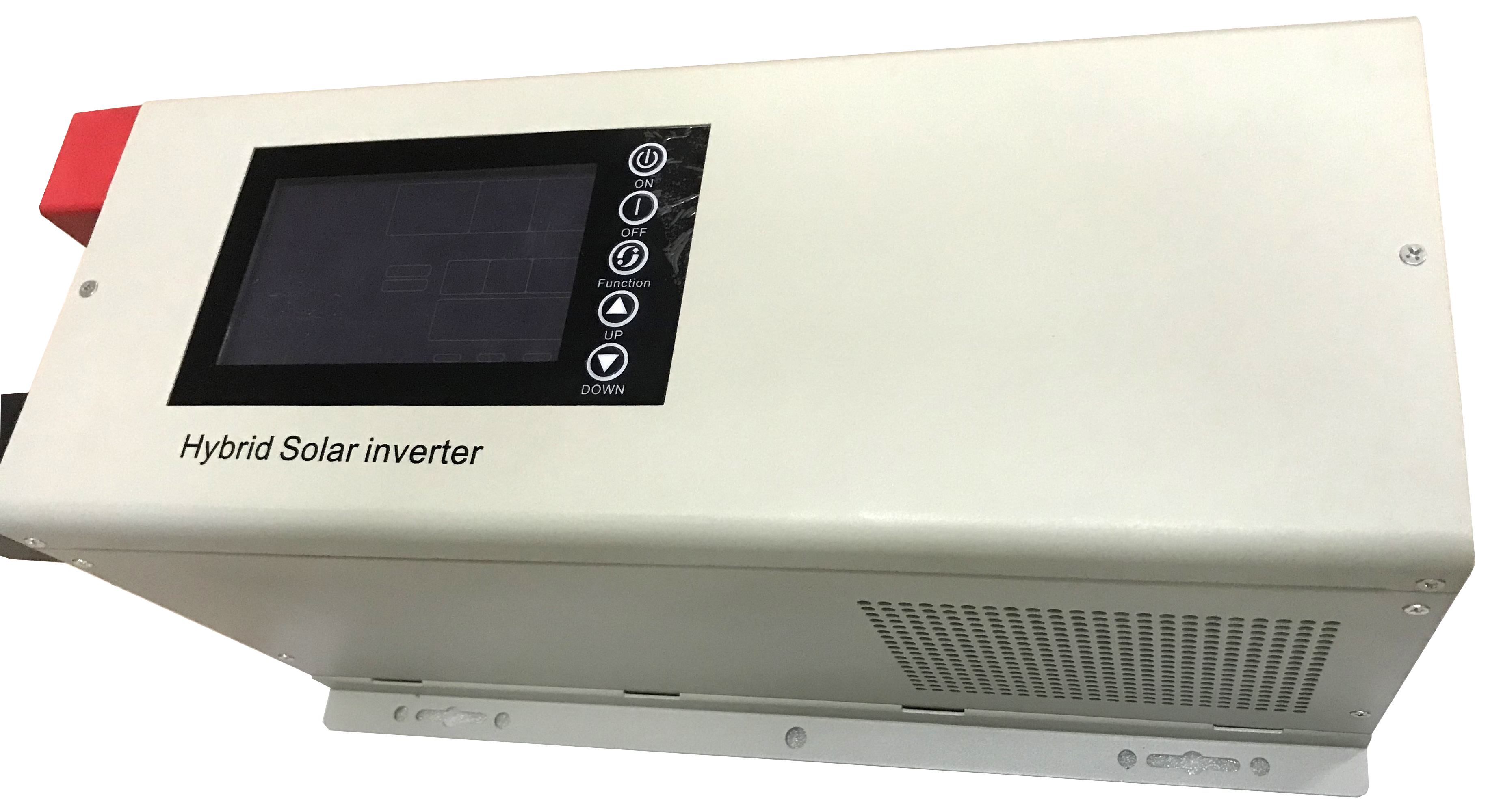 On-Grid Invetrer with Energy Storage
Switch intelligently between off/on grid

Make Full use of the excess electricity after the battery is filled

Smart acces support real-time
Minimize the capacity of Battery?
Reduce the dependence of battery quantity.

Solar power and AC grid power can work together at the same time.

Flexible choice of battery capacity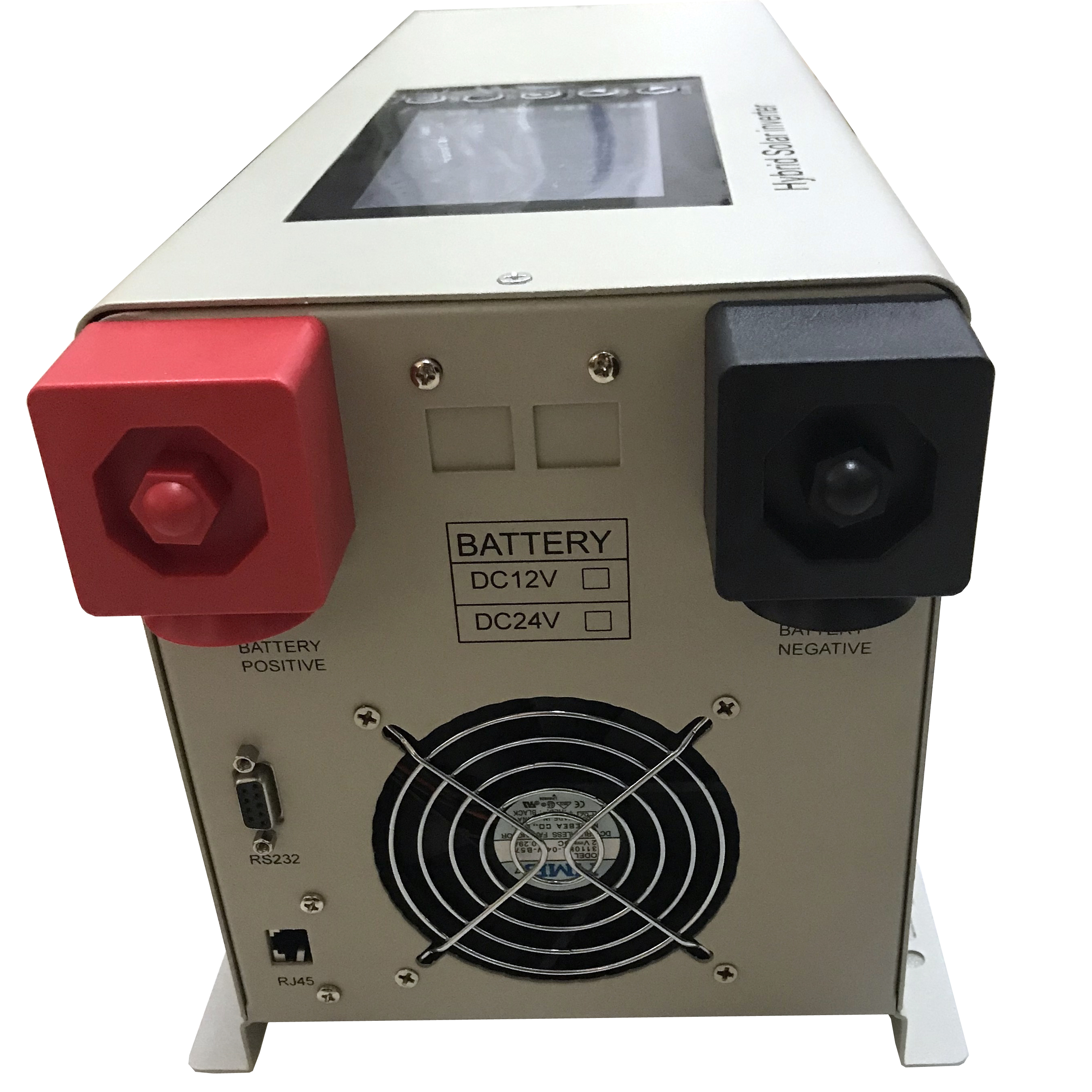 TANFON grid tie inverter with battery storage
SC-GTS 1KVA-120KVA Main Features:
★ 1 phase and 3 Phase, pure sine wave Grid tie inverter with battery storage
★ Smart frequency with best programming design
★ Intelligent design, simple structure, powerful control functions, stable performance, safe and reliable.
★ MPPT efficiency up to 99%, saving 30%~60% solar panels compared with traditional controllers.
★ Lifelong service of on-line upgrade.
★ Famous brand components, able to resist high temperature over 105℃, 10 years design life theoretically.
★ Wide input working voltage range of solar panels.
★ LCD displays: model, PV input voltage, type of battery, battery voltage, charging current, charging power, and charging status, etc.
★ The battery and the equipment can be effectively protected due to the broken circuit caused by the fuse in the controller circuit, although reverse connection occurs, which is equal to short circuit and can result in a large instantaneous current.
★ Automatic cutting off the circuit by the overload protection controller
Advantage
5.5" big LCD display, comprehensive data displayed and manually operate

smart MPPT for enhanced high efficiency(up to 99%)

Industry-grade component for a long life span

Pragmatic flexible work mode options and talored-made service available

Allow 3 phase 100% umbalanced power loads

Paralleled online technology to reliability and life time

Remote contol and minitor function is available (RS-232/RS485 )

Wide input working voltage range of solar panels

Full-round protection:high voltage, low voltage, short circuit protection,high temperature, islanding protection.
On and Off Grid Hybrid Solar Inverter Working Way
Solar+Grid mode
1- when plenty of solar, solar provide power to load and charge battery, excess solar is fed in to the grid.
2- when solar is not enough, solar and city power provide power to load and charge battery.
3- When AC fails,solar and battery provide power to load.
4- when no solar, city power provide power, if city power fails, battery provide power.
Single phase:
Technical Parameters

Model: SC-GTS

1kw

3kw

5kw

6kw

Phase System

1-phase

Power Factor

0.8 PF

Display

Full-function graphical LCD display

PV INPUT

Max Input Voltage

72V

144v

144v

Max Input Current

30A

30A

30A

30A

AC POWER INPUT

Input Connections

1 phase

Input Voltage Range

260~460Vac

Input Frequency Range

45Hz~65Hz

Charging Current

0-50A

SOLAR CHARGING CONTROLLER

Type

MPPT & PWM mixed

Input Voltage Range

40-72v

110-144v

150-220v

Max Charging Current

30A

30A

30A

Protection

High/low voltage, overload, over-temperature, short-circuit, anti-reverse connection

OUTPUT

Voltage

110V or 220V ± 5%(battery mode); 220V ± 15%(utility mode)

Current

300A max

Frequency

50/60Hz ± 0.5%

Efficiency

> 99% (Utility mode); > 80% (Invertion mode)

Transfer Time

≤1.5ms

Wave Distortion

When the load varies from 0 to 100%, the voltage variation <3%

Wave Type

Pure sine wave

THD

<3% (linear load); <10% (non-linear load)

BATTERY

Type

Maintenance free lead-acid battery

Voltage

24v

48v

48v

Balanced Charging Voltage

28.3V

56.7V

56.7V

Float Charging Voltage

28Vdc

55Vdc

55Vdc

Technical Parameters

PROTECTION

Overload

Battery mode: ≥110%, 30s shutoff; ≥120%, 2s shutoff.
Utility mode: won't shut off, but buzz to alarm.

Short-circuit

Alarm in 20s, then closing the inverter

High Input Voltage

Available

Low Input Voltage

Available

Battery Reverse Polarity

Available

High-temperature

Available

SYSTEM and ENVIRONMENT

Efficiency

>99%

Communication Interface

RS232/RS485(optional)

Heat-dissipating Method

Cooling fan

Noise

<45db(lm)

Working Temperature

0~40℃

Working Humidity

20%~90% (non-condensing)

Protection Grade

IP20

MECHANICAL SPECIFICATIONS

DimensionWxHxD(mm)

418*208*194

458*210*216

Weight(kgs)

13

19

24

26

COMMUNICATION FUNCTION

Smart RS-232/USB

Supports Windows® 2000/2003/XP/Vista/2008, Windows® 7/8, Linux, Unix and MAC

SNMP Optional

Power management from SNMP supervisor and web browser
Our Factory
We accept OEM and small trial orders, Please send inquiry to us or contact me for more details. All inquiries will be replied with in 24 hours.