8kw 10kw low frequency inverter charger pure sine wave hot sales in china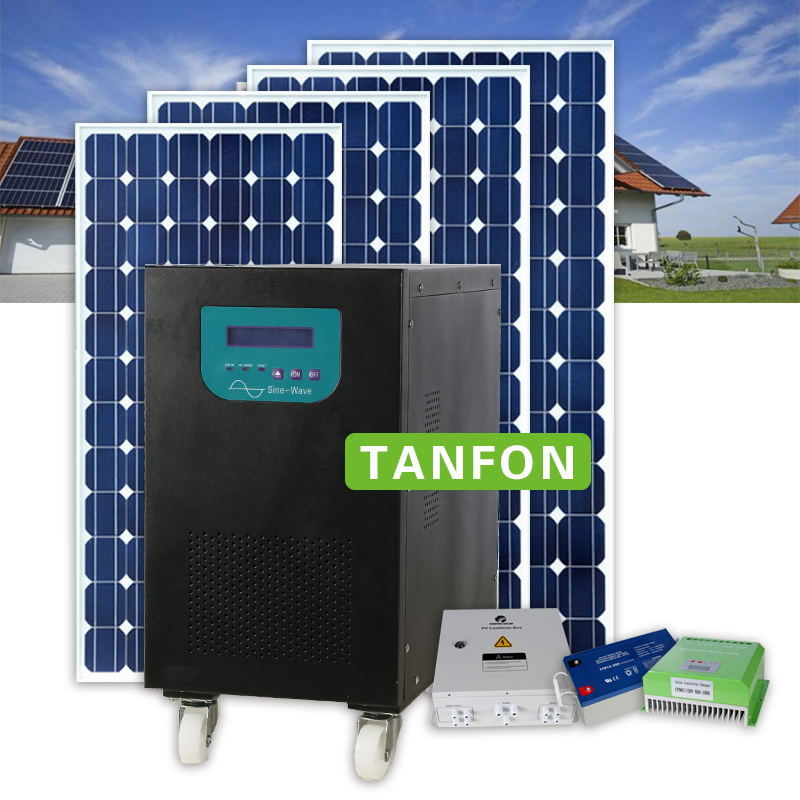 Pure sine wave power inverter; Solar inverter, Wind inverter, Home inverter, Household inverter
Foshan Tanfon Energy Technology Co.,LTD which a manufacturer for solar system products, wind turbine system products.
inverter with CE certification; 18 months warranty for normal voltage products
(our factory sincerely hope can have good cooperation with you in the feature)
Competitive advantage:
china 6kw pure sine wave inverter

v Used copper transfromer

v LCD display

v 100% full power

v Totally new material, imported MOS tube and optocoupler

v Double protections, double temperature controllering design

v Bypass function and with AC charger;

v 18 months warranty;

v CE, RoHS, ISO9001 certification
Pure Sine Wave Inverter Feature:
Super wide input voltage: 145V---280VAC;

Completely controlled by CPU,

Protection against output short-circuit; Against overload, and when you throw off its load, it will turn on the unit automatically.

Functions that when the AC comes in, it will start the unit automatically.

With charger built-in, its charging current is 10A----30A.

Different DC volage: 12V, 24V, 36V, 48V, 96V, 192V, 240V for optional

Output pure sine wave: 220V+-3%.

It can drive impactive loads, such as lightings, TV sets, fans, refrigerators and air-conditioner

It's humanized design, when the AC comes, it will start the unit automatically; And when it overload, it will also close the unit automatically, when you cancel the load, then it will return to work automatically.

ATM inverter, RS232 software, SNMP card for optional.
Working way below optional:
1.the city power priority: when it have city power, inverter will work bypass output, city power take the load directly; when have both city power and sun power, inverter will charge 2 kinds power to battery.
when city power failed, just charge solar power to battery .
2.battery power priority: when it have sun power, just charge sun power to battery, and take the load, when it has not sun power, inverter will use battery power take the load.
when battery power is lower, inverter will automatically use bypass function to take the load, and charge to battery at the same time.
10KW-30kw pure sine wave inverter data sheet:
Model

TF10K

TF15K

TF20K

TF30K

Capacity(W)

10000

15000

20000

30000

DC voltage(V)

96

96/240

240/384

384

Input voltage(V)

160-265VAC

Input frequency

45-65HZ

Output voltage

Four steps AVR, 110V/120V/220V/230V for optional

Output wave form

Pure sine wave

THD

≤ 3%

Low-voltage protection(V)

78

78/216

216/322

322

Over voltage protection(V)

120

120/272

272/480

480

Recharge current

20-30A

30-40A

without

without

Unit size(mm)

560*280*680

560*320*700

900*600*1380

900*600*1380

Transfer efficiency

87%--90%

Protections

Protection against short-circuit, over load, high-voltage, reverse polarity protection and low-voltage protection

Over load

120% of the rate capacity

Short circuit

300% of the rate capacity
inverter workshop: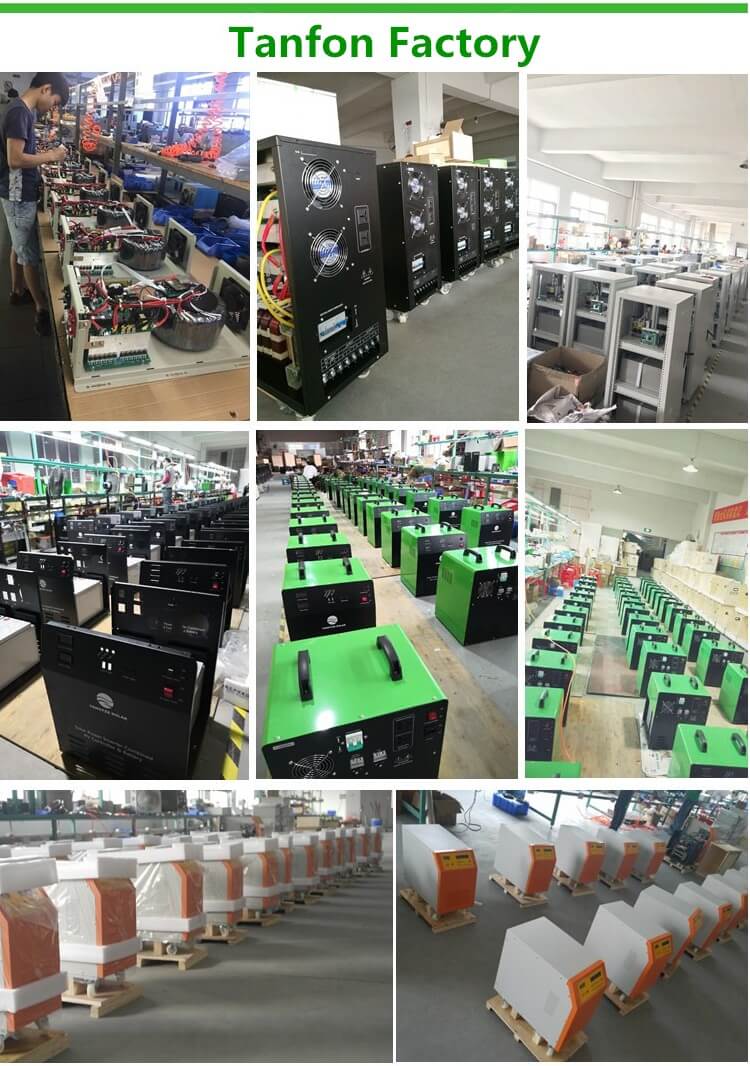 Our factory with full parts factory line,PCB board,assemble line,IQC testing,Aging testing and others.
We promise our best quality and after sales service, make TANFON as your most valuable cooperator in China.
Customer's Comment
Why Choose TANFON Products?
1.Sample service
Applicable to quality test,function test etc
2.Repair service
Two year warranty
perfect after sales service system
Contact us ,we will help you quickly find the problem,then give you fast service .
ODM service
Powerful R&D department can provide professional technical support \
OEM services
More than 100 pieces ,you can decide the trademark and package
quality utmost
Each inverter has tested by power-off test of 100 times per hour.
Get more Our Thailand factory Test report feedback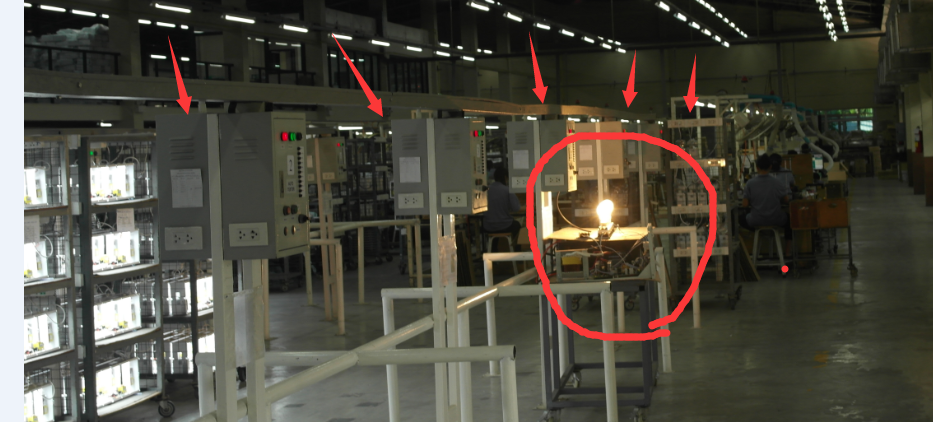 we promise all inverter through limit impact test before shipment
FAQ
1.what difference between NW and this TF series inverter?
A:NW is wall type ;TF is wheeled type.
NW model is from 300w-6kw ;TF model can be 300w-30kw;
2.what other advantage for this TF series off grid inverter ?
A:have city power priority and battery priority switch ,
can be produce 2 phase (110V&220V) output voltage for south america market .
3.so how to suggest to the customer between NW and TF series inverter?
A:NW is little higher efficiency ,and Lighter weight,so if customer choose less than 6kw ,can choose NW model,if customer must be need 2 phase output ,choose TF this model .
check NW series inverter product details